PENNSYLVANIA – As reported by the Bucks County Courier Times: "The luster of a grand casino gives way to local convenience and small-town perks at Pocono Downs Mohegan Sun Casino in Luzerne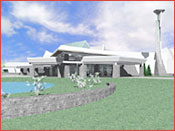 The Mohegan Sun at Pocono Downs is exceeding revenue expectations. County, where it remains one of the most exciting attractions ever to hit rural Pennsylvania.
"The first casino in the state opened Nov. 14, with close to 1,100 slot machines.
"…Yet, despite its remote location and advertising that targeted primarily small area towns, the Mohegan continues to exceed expectations, with as many as 10,000 visitors per day, its owners said.
"The drawing power of Mohegan has gotten officials at Philadelphia Park Casino in Bensalem excited.
"…Pocono Downs said its casino is drawing gamblers from a 60-mile radius, where close to 1 million people live. By comparison, Philadelphia Park Casino opens Tuesday in the Delaware Valley — the fourth most populated region in the nation and home to an estimated 6 million people.
"More than 100 miles north of Bucks, visitors to the Mohegan said the casino isn't really what they expected.
"…The Mohegan Sun will remain in its temporary, two-story building until mid 2008, casino officials said…"
Mohegan Sun at Pocono Downs
1280 Highway 315
Wilkes-Barre, PA 18702
Phone: (570) 831-2100
Fax: (570) 823-9407
Website: www.poconodowns.com

Phase One of the Mohegan Sun at Pocono Downs features two floors housing almost 1,100 slot machines, a food court, bar and patio. An additional third floor will be used for office space.