RHODE ISLAND -- As reported by the Norwich Bulletin: "Len Wolman strode away from the crowds gathered in the capacious west lobby of the Twin River casino Wednesday and then briskly wove his way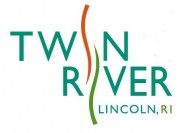 Twin River Casino at Lincoln Park is one of the largest in the country. through banks of video lottery terminals on the second floor.
"While hundreds had gathered to celebrate the grand opening of $220 million in renovations and expansions to the combination casino and greyhound track in Lincoln, Wolman led a group of visitors back to the beginning.
"...BLB Investors LLC — of which Wolman's Waterford Group LLC, is a partner — purchased the track for $445 million in July 2005 and has completed nothing short of a total makeover in the last 26 months.
"The facility now boasts 4,752 video lottery terminals, restaurants ranging from a food court noodle shop to upscale steakhouses and Italian eateries as well as a comedy club and combination convention and performance space.
"...George Papanier, BLB's chief operating officer, said the facility gets about 14,000 visitors daily and continues to try to lower the average age of visitors from 60-plus. And, he said, getting visitors in their 20s and 30s sometimes means looking beyond gambling to such attractions as an authentic Irish pub..."
Twin River Casino and Racing
1600 Louisquisset Pike
Lincoln, RI 02865
Phone: (401) 723-3200
Website: www.twinriver.com

Lincoln Park is being transformed into Twin River, the largest casino in Rhode Island. Although the casino won't have table games, there will be over 4,700 slot machines and greyhound racing.