Mystic Dragon Slots Cast a Spell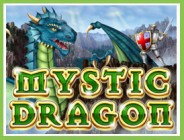 Club USA Casino's Mystic Dragon Slot is a 25 line / 5 reel video slot transporting you to a fantasy land of castles, dragons, knights and beautiful princesses. Ancient scrolls, treasure chests, and fire-belching volcanoes add to the mystery. Get ready to fight the dragon to win more spins and huge jackpots.
AUGUSTA, Maine -- As reported by the Ellsworth American: "The head of the state's Gambling Control Board is questioning whether the reported success of the racino in Bangor is justification for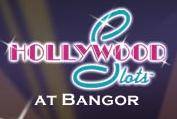 Hollywood Slots in Bangor will be moving to a new facility in 2007. setting up gambling parlors in other parts of the state.
"Robert Welch, who runs the office that polices the state's only racino, said it's important to remember that other areas of Maine don't have the same public safety, well-maintained roads and social and health service network as the state's third largest city.
"...A University of Maine report released last week shows the Bangor racino is capturing just a slice of the potential gambling market in Maine, and slots could generate up to $280 million in net revenue annually.
"...A report that came out last week by associate professor Todd Gabe of the University of Maine supports the notion that Maine's potential gambling revenue far exceeds what's currently coming in at the racino in Bangor.
"Based on the gambling habits of adults in other parts of the country, Gabe estimates the market potential for slot machines in Maine is between $251 million and $281 million. That's in net slot revenue or the money generated after payouts are made to the winners. Law requires slots in Maine to return at least 89 percent.
"Hollywood Slots in Bangor, at its current temporary location with 475 slot machines, generated net revenue of $33 million for the first nine months of this year, according to reports from the Gambling Control Board..."