LINCOLN, Rhode Island -- As reported by the Boston Globe: "Like Massachusetts, Rhode Island has no full-fledged casino - yet. But on a Friday night at the former Lincoln Park greyhound track,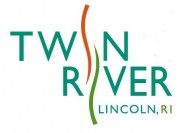 Twin River Casino at Lincoln Park is one of the largest in the country. lately reborn as a glitzy gambling emporium, visitors might have a hard time telling the difference.
"...The makeover at Lincoln Park, now known as Twin River, cost $220 million. Investors doubled the size of the complex, which now stretches the length of three football fields, and boosted the number of slot machines from 3,200 to 4,750.
"...The ambitions behind the expansion - to remake the gritty dog track as a Vegas-style showplace, and attract more gamblers from Massachusetts in the process - have proven lucrative...
"...The project shows how closely the casino experience can be approximated, without the games typically thought to define it, and how profitable such experiments can be..."
Twin River Casino and Racing
1600 Louisquisset Pike
Lincoln, RI 02865
Phone: (401) 723-3200
Website: www.twinriver.com

Lincoln Park is being transformed into Twin River, the largest casino in Rhode Island. Although the casino won't have table games, there will be over 4,700 slot machines and greyhound racing.