SINGAPORE -- Genting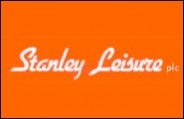 International's offer to take over Stanley Leisure of the UK has turned unconditional now that the Malaysian company's holding in the UK gaming firm is more than 50 pct, Genting International said.
Genting International said it now held 69.4 pct of Stanley Leisure.
The company has received valid acceptances from the holders of 49.33 mln shares for its offer to acquire the shares in Stanley Leisure that it does not already own for 8.60 stg per share in cash, which valued Stanley Leisure at 639 mln stg.
If Genting International secures acceptances for more than 90 pct, it will make a tender offer for the rest of the company, Genting International chairman Lim Kok Thay told a media briefing.
Lim said Stanley would help the Genting group reach its goal of being in the top three global gaming industry players by any gauge.
'We look forward to working closely with Stanley's senior management to pursue new gaming opportunities in the UK and grow Stanley's business and strengthen its strategic position,' he said.
Stanley Leisure has 45 casinos in the UK, four of them in London, and has gaming interests in Italy, Belgium, Germany, Croatia and Romania through joint ventures.
Further deregulation in the UK's gaming industry will further allow Genting International to expand its presence there, with 17 new licenses up for grabs, including one for a 'supercasino'.
Lim said that he was confident that Genting International's bid for the right to build a casino resort here with be reinforced by the addition of Stanley Leisure to its fold.
Genting International
24th Floor, Wisma Genting
Kuala Lumpur 50250
Malaysia
Phone: +(60) 3 2178 2288
Fax: +(60) 3 2161 5304
Email:
gbinfo@genting.com
Website: www.genting.com
Genting International PLC is a leading integrated resorts specialist with over 20 years of international gaming expertise and global experience in developing, operating and/or marketing casinos and integrated resorts in different parts of the world, including Australia, the Americas, Malaysia, the Philippines and the United Kingdom.
Stanley Leisure
Stanley House
151 Dale Street
Liverpool L2 2JW
United Kingdom
Stanley Leisure plc is the largest casino operator in Great Britain with 41 provincial casinos and four in London, including the prestigious world-renowned Crockfords.