LONDON – As reported by Reuters: "Malaysian casino and power group Genting Bhd has made a takeover offer for British casino operator Stanley Leisure Plc, the Independent newspaper reported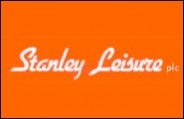 in its Tuesday edition.
"Genting already owns a fifth of Stanley Leisure whose shares rose 19 percent on Monday to end at 811 pence and value the company at 569 million pounds ($1.08 billion).
"After the close of trading, Stanley Leisure said it was evaluating an approach from an unnamed party.
"Stanley Leisure was not immediately available for comment on the Independent's report.
"Stanley Leisure and rival London Clubs, nearly 30 percent-owned by Genting, had been in merger talks until last Thursday when London clubs agreed a 279 million pounds takeover by Las Vegas-based Harrah's Entertainment, the world's biggest casino operator.
"Genting, which had been viewed as a potential bidder, said at the time it was reviewing its strategic options.
"Some analysts had expected a three-way merger between Genting, London Clubs and Stanley Leisure.
"Harrah's foray across the Atlantic comes as Britain deregulates its gambling industry and transforms its casinos from small members-only clubs into large gaming and leisure complexes. Last week saw the start of hearings to determine the site of the biggest of the future casinos.
Stanley Leisure
Stanley House
151 Dale Street
Liverpool L2 2JW
United Kingdom
Stanley Leisure plc is the largest casino operator in Great Britain with 41 provincial casinos and four in London, including the prestigious world-renowned Crockfords.
Genting International
24th Floor, Wisma Genting
Kuala Lumpur 50250
Malaysia
Phone: +(60) 3 2178 2288
Fax: +(60) 3 2161 5304
Email:
gbinfo@genting.com
Website: www.genting.com
Genting International PLC is a leading integrated resorts specialist with over 20 years of international gaming expertise and global experience in developing, operating and/or marketing casinos and integrated resorts in different parts of the world, including Australia, the Americas, Malaysia, the Philippines and the United Kingdom.