Out From Las Vegas
by Florine Lawlor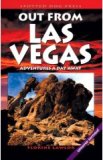 Out From Las Vegas: Adventures A Day Away by travel writer Florine Lawlor is an intriguing, informative, and 'user friendly' guide to a wealth of interesting landmarks, getaways and scenic geographical significants within a day from Las Vegas, Nevada.

Identity Theft, Inc.
by Richard Marcus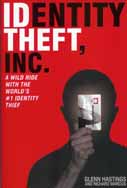 Identity theft is the crime of this century. Just ask Frank Abagnale of Catch Me If You Can fame. He states so in the Q&A of the latest edition of that book. So here, then, is the true-crime book of this century. This is the first book on the subject from the inside, told by someone who's assumed hundreds of identities and become rich off it. Not only does the author reveal how ID theft is done, he tells loads of wildly unbelievable but true stories about his impersonations as they led to riches. Some of them are as funny and outrageous as they are amazing.