More Book Reviews
Best Selling Poker Books of 2014
How did the new books compare to the old classics? Well, we will let the data speak for itself. Take a look at the list of the best selling poker books of 2014.
Deal Me In and Eat Professional Poker Players Alive Reviewed
There isn't a clear path by which people become professional poker players. There aren't any good courses at the local vo-tech for a person to study. The road to becoming a poker pro is inevitably difficult, circuitous, and filled with setbacks. Deal Me In is a book describing the course by which twenty top poker players became professionals.
Poker Winners Are Different
There is a big difference between what's typical human behavior and what is called for to play poker at a high level. There aren't a lot of people for whom maximizing their expectation in poker games comes naturally. Poker Winners Are Different by Alan Schoonmaker examines this conundrum.

Cullotta
by Dennis Griffin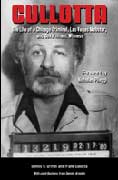 From burglary to armed robbery and murder, infamous bad guy Frank Cullotta not only did it all, he admits to it—and in graphic detail in this book. This no-holds-barred biography chronicles the life of a career criminal who started out as a thug on the streets of Chicago and became a trusted lieutenant in Tony Spilotro's gang of organized lawbreakers in Las Vegas. Cullotta's was a world of high-profile heists, street muscle, and information—lots of it—about many of the FBI's most wanted. In the end, that information was his ticket out of crime, as he turned government witness and became one of a handful of mob insiders to enter the Witness Protection Program.
For a while, I thought Mafia-related books, including histories and biographies, were done, as if publishers had their fill and didn't want to produce more. Maybe the fact this is the 60th anniversary

Howard Schwartz, the "librarian for gamblers," is the marketing director for Gambler's Book Club in Las Vegas, a position he has held since 1979. Author of hundreds of articles on gambling, his weekly book reviews appear in numerous publications throughout the gaming industry. Howard's website is www.gamblersbook.com of Bugsy Siegel's demise in Beverly Hills (1947) that's brought renewed interest in The Mob. It could also be the public never gets enough of inside stuff, confessions and how it all worked. Whatever the reason, two new titles hit the bookshelves at Gambler's Book Shop covering this topic. One is Cullotta (The Life of a Chicago Criminal, Las Vegas Mobster and Government Witness) by Dennis Griffin and Frank Cullotta (295 pages, paperbound, $19.95) and the other is The Silent Don (The Criminal Underworld of Santo Trafficante Jr.) by Scott Deitche (279 pages, hard bound, $22).
Cullotta, whose criminal career began in Chicago and progressed to working with the late Tony Spilotro in Las Vegas, has an interesting story to tell. Interesting because it's rare for any government witness to spill the beans (although Henry Hill set the tone in Good Fellas and Joe Valachi did the same for the government a generation or two ago). Author Griffin, a 20-year veteran in law enforcement (there are also key contributions in this book by Dennis Arnoldy, an ex-FBI agent who debriefed Cullotta in safe houses and federal prison), documents, sometimes in vidid, bloody detail, Cullotta's life—his petty crimes to major scores, and how he became what the book calls "a rising star" which brought him into the law enforcement limelight. Indexed and illustrated, the book also contains a foreword by Nick Pileggi, author (later the movie) of Casino and Good Fellas (the book was called Wise Guys).
Some of the biggest names in Las Vegas get a call in this book, including Mayor Oscar Goodman (who defended some of the major Mob guys earlier in his career); Jimmy Fratianno (although the name is incorrectly spelled); Joey Lombardo; Frank (Lefty) Rosenthal and Spilotro.
How the Mob operated in Las Vegas—what went right, then wrong, and what happened--in one of the biggest criminal trials in history make for fast, colorful, detailed reading.
The Silent Don is authored by Deitche, who previously wrote Cigar City Mafia, the Tampa Bay, Fla. history of Mob activities. Also indexed and illustrated, it profiles a man who ran a criminal empire from the Gulf Coast into the Caribbean. It includes an excellent look at how gambling operated in Cuba in the 1950s—who owned what hotel—and believe me, he drops some significant names too, including Wilbur Clark, Meyer Lansky, Charlie "the Blade" Tourine among them.
The book covers plenty of territory and history, including chapters on Apalachin and Anastasia; CIA-Mafia plots; the Kennedy assassination and Costa Rica. This book also contains the wrong spelling of Johnny Rosselli's name (in the book it's incorrect as Roselli); and some sloppy indexing (Dino Cellini's name for example, is listed as being referenced on three separate pages, but it's not, yet he does appear on one not even listed). So, shoot the indexer, but buy the book if Trafficante, the Florida Mob and Cuba have you interested.