FRAMINGHAM, Massachusetts -- Poker Creationshas announced the signing of a comprehensive development, hosting and application services agreement with The Gambler Poker Club (TGPC), an early stage company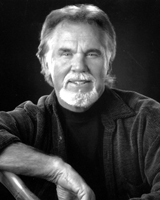 Kenny Rogers has launched a new poker website designed by Poker Creations. based in Los Angeles. The contract calls for Poker Creations to develop and provide hosting and game-management logistics for a new poker portal to be launched in early spring 2007. The Club will feature and be themed around Mr. Rogers's iconic character "The Gambler," and offer players a unique suite of member-benefits.
"Our goal was to build a new type of online poker club for US-based poker players", stated Ron Brody, CEO of TGPC. "We believe that a new generation of US-online poker players will emerge as the new Unlawful Internet Gambling Enforcement Act of 2006 takes hold. "We quickly selected Poker Creations to power our site after they demonstrated their unique game-engine and service- platform offering". Brody continued. "They allow us to focus on the sales and marketing and handle all the back-office logistics".
"We are so pleased to have a celebrity-backed site as part of our portfolio," said Michael Clebnik, COO of Power Play Development, parent company of Poker Creations. "Our CUPID(TM) game platform fit perfectly into the business goals of TGPC". "Clearly the celebrity status and connection to poker that Mr. Rogers brings, add a unique element to this poker community."
Poker Creations will develop, deploy, host, manage and provide ongoing support for the poker web site and underlying application. Terms of the deal were not announced, but include a custom-development project and ongoing monthly fee structure.
The TGPC site is scheduled to launch live the public in April 2007. Prior to launch, consumers can sign up at www.poker.thegamblermobile.com
Editor's note: You can read ReadyBetGo's review of Poker Creation's National League of Poker website
National League of Poker (NLOP)
2 Watson Place
Building 3, 2nd Floor
Framingham, MA 01701
Phone: info@nlop.com
Website: www.nlop.com

NLOP is the first completely free-to-play online poker portal that offers players a risk-free poker environment to play in, and awards cash and prizes to winners.