Poker 24/7 (35 Years As a Poker Pro)
by Stewart Reuben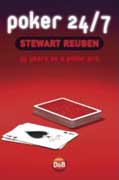 Stewart Reuben candidly gives the reasons for his success and also for his failures. Meet some of the great personalities of the game and some who you perhaps would not want to meet in a dark alley. Learn on your journey the relative merits of casino and home games; how to gamble; but most important, how to enjoy yourself.

Poker on the Internet
by Andrew Kinsman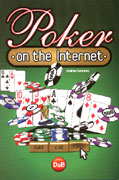 Whether you are a newcomer to online poker or already play regularly, this book will provide you with the information you need to survive in the Internet poker jungle. Topics covered include choosing an online cardroom, comparison of online and live play, collusion and cheating, improving your play online, newsgroups and more. The author is an online poker addict who has spent the last year researching this book while playing online poker. He is also an international chess master and author of several popular chess books.