Break Away Slot is an adreniline rush!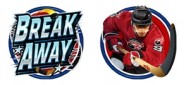 Break Away is an adrenaline-fueled hybrid style 5 reel, 243 ways to win, video slot that puts players right in to the midst of a thrilling ice hockey game. Players must take to the ice to smash, crash and compete their way to big cash prizes and sporting glory.

Frugal Video Poker
by Jean Scott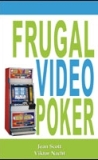 Jean Scott, the undisputed Queen of Comps, is now the Queen of Video Poker with the release of her latest Frugal gambling book, Frugal Video Poker. The book will help beginners and experts alike with its common sense approach backed up with rigorous statistics. For a great video poker read, pick up a copy of Frugal Video Poker.
Read a review of Frugal Video Poker
Just back from the printer, Huntington Press' newest book is what beginners and experienced players alike have been waiting for -- an all-inclusive guide to beating
video poker
. Frugal Video Poker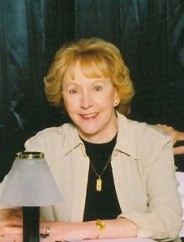 Jean Scott, the Queen of Comps, has just released her book 'Tax Help for Gamblers.'
is the most comprehensive book ever written on practicing, playing, and winning at this beatable casino game.
Beginners are walked through the basics, first learning to distinguish between good and bad paytables, then playing the strategies that maximize the machines potential. Players who already have some experience will discover crucial bridge concepts that lead to improved results. For experts, Frugal Video Poker covers special opportunities, such as tournaments, promotions, progressives, and the cutting-edge new games -- an extensive resource section paves the way to advanced study.
And everyone can benefit from the detailed lessons on how to use readily available video poker computer software to take the game to its highest level.