LuckyAce Casino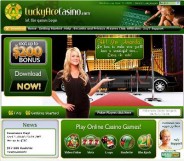 LuckyAce Casino is a new white-label casino that uses 888 software, the same platform that powers one of the oldest and most respected online gambling sites on the web, Casino-on-Net. LuckyAceCasino.com has all the most popular games including: BlackJack, Craps, Video Poker, Roulette, Keno and over two-dozen slot machines with better odds than a Las Vegas casino room. LuckyAce Casino does not accept US players.
Club USA Casino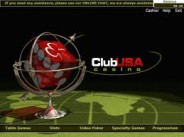 Club USA Casino has burst onto the online casino scene and has won a lot of support from online gamblers. Accepting players from around the world, including the US market, Club USA Casino has a wide variety of slots and games on offer. The casino also has a good sign-up bonus and great customer support. For fun casino action, check out Golden Casino. Club USA Casino accepts US players.
LONDON, England - It's been a long road to the top with Titan Poker, but the view from the summit is well worth it for twelve talented TitanPoker.com players from Canada and Europe who persevered


through months of dedicated play to claim the coveted number one position in their country and a ticket to a bright future in 2009 as part of the Titan Poker Team.
Titan Poker launched its quest to uncover new poker talent in September 2008, offering the top twelve players from Canada and European countries a once-in-a-lifetime chance at tournament sponsorship and poker celebrity. Players of all skill levels were invited to compete in a gripping series of monthly country poker tournaments, which culminated in the Final Country Tournaments staged last Friday, December 18th, 2008.
The end is the beginning as the Titan Poker Team shapes up with a distinct international flair. Playing Texas Holdem and other poker games, twelve talented players from Germany, France, Italy, Spain, Russia, Finland, Canada and the Netherlands have been selected to form the new super league of Titan Poker. Members have been offered a six month sponsorship in 2009 to represent their country and Titan Poker at their choice of live land-based tournaments around the world, as well as full entitlements to future tournament winnings.
Titan Poker is preparing the launch of twelve page blogs dedicated to tracking members' progress while they play poker games, offering the opportunity to share their expertise as they scour the four corners of the globe for exciting live tournament opportunities.
The Titan Poker Team has brought fresh tidings for the New Year to skilled players, now united on the road to the ultimate poker dream. After four years of playing online poker, 32-year-old Italian player 'kolinci' gears up to play his first ever live tournament as a new Titan Poker Team member in 2009. 'I'm honored and overjoyed at the opportunity to participate in my first live tournaments as part of the Titan Poker Team. My philosophy in life is Carpe Diem and this is what I intend to do this year!'
Titan Poker offers excellent graphics, great Online Support, a full selection of games and an large array of free-rolls. Titan Poker's software was developed and maintained by Playtech, one of the leading online gaming software companies, with vast experience from the "brick and mortar" casino world.