CORAL SPRINGS, Florida -- FSBO Media Holdings, Inc. (Other OTC:FSMH.PK) has responded to numerous inquiries regarding the recent announcement of its acquisition agreement of Voyage Media LLC and its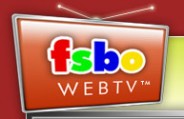 FSBO Holdings plans launch of live interactive poker. proprietary interactive "Texas Holdem" online poker technology. "Texas Holdem Real Deal" gaming features a real dealer, in a real casino environment dealing real cards. The visual and physical sensations of playing against other online gamers with actual cards dealt by an actual dealer creates a casino environment and so gives a real sense of comfort and undeniable confidence as the player can see first hand a dealer shuffling and dealing out actual cards resulting in actual, true to life gaming odds.
Kevin Upton, Voyage's managing director, said, "The real question to be asked is, given that all other things are equal, would you rather play with computer randomly generated, animated projections of cards or real cards dealt by a real dealer with no artificial randomness or intervention. The answer inevitably is the latter. This will increase the overall market potential by bringing new players to the table and at the same time open up a whole new cross section of potential gamers who do not play now simply because they lack the confidence in the available systems."
Online Poker Due For A "Reality Check"
FSMH management believes the "Texas Holdem Real Deal" interactive poker system will capture a significant market share of online poker with this cutting edge software and technology. "Texas Holdem Real Deal" technology could support a migration of players seeking a higher level of game validation through the sense of reality afforded by the "Texas Holdem Real Deal System." The technology could support and revamp the whole online poker industry. The explosive international popularity of poker and the excitement of the game that the world is watching on television and playing on the Internet has created a multibillion dollar industry.
Online Poker Wagers Almost $150 Million Daily!
Internet gambling is the fastest growing segment of the gaming industry. Analysts are forecasting the market to grow to a $17 billion dollar industry by 2009. Competitive poker is the fastest growing segment. Over the last couple of years online poker room wagers have doubled every 3 months and now average an astonishing $150 million dollars per day. The popularity of online poker is growing more than 30% per year. FSMH and the "TEXAS HOLDEM REAL DEAL" software technology has targeted a specific market segment of the worldwide interactive e-commerce industry and is zeroing in on the revolutionary growth revolving around the online poker industry.
Click here to see the future of "Texas Holdem Real Deal" interactive online poker system. http://www.fsbowebtv.com/realdeal
Wall Street Is Betting On Online Gambling
Goldman Sachs, Merrill Lynch, and Fidelity have been positioning millions of publicly traded shares of online casinos and betting parlors. These investment houses are just a few of the Blue-chip Who's Who of the world's top investment firms that have invested $100s of millions into the growing online gaming industry. Some of the investment houses believe the reward ratio outweighs the risks in the highly profitable online gaming business which equates to higher returns for clients.
Online "Texas Holdem" Security
The proprietary coding technology, along with layers of redundant hardware infrastructure, mirrors the level of security trusted by millions of Internet users everyday. Data transmitted between the "Texas Holdem Real Deal System" and the end user carries the same levels of encrypted security as the best of the world's top banking systems. The end result is a compilation of state of the art hardware and software security measures that blocks the chance of a hacker invasion.
Hollywood Poker Mania -- Celebrity Poker
In a recent report by Variety, Hollywood moviemakers have recently jumped into the POKER mania scene with legendary actor Burt Reynolds. Reynolds portrays a cigar chomping card dealer and poker shark in "DEAL." The production will be directed by Gil Cates Jr. and is being filmed in New Orleans. Variety also reported that Poker Pros, Phil Laak, Antonio Esfandiari and World Poker Tour (WPT) co-host Vince Van Patton will have cameo appearances.
FSBO Media Holdings, Inc
2855 University Drive
Suite 500
Coral Springs, FL 33065
Phone: 954-509-FSBO
Website: www.fsbowebtv.com

In September 2005, Fsbo Media Holdings, Inc. was incorporated in the state of Nevada as a holding company to pursue acquisitions in the media and real estate markets of companies with strong well established brand names.