The PokerStars.com European Poker Tour (EPT) is pleased to announce an alternate venue for its August event, now scheduled to be held in Kiev, the largest city and capital of Ukraine, at the Kiev Sports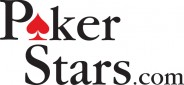 Palace, from August 18-23, 2009. The "EPT Kiev Sports Poker Championship" is to be held under the regulation and authority of the Ukrainian Ministry of Youth, Family and Sport, and in partnership with the Ukrainian Poker Federation. This event is expected to be the largest poker tournament ever held in the Ukraine.
The Kiev event replaces the previously-scheduled 2009 Russian Open poker tournament due to be held at the Radisson SAS Slavyanskaya, Moscow from August 18-23, 2009. That event has been cancelled because our ability to run the event was placed in doubt due to the recent closure of all casinos in Russia.
Euro Poker Tour Ltd. sincerely apologises to all players who were intending to attend the Moscow event, but unfortunately these circumstances were beyond our control. Players are encouraged to consider attending the Ukrainian event instead, and to participate in the opening of the EPT's sixth season.
PokerStars advises its players who qualified online for the Moscow event that their packages (including buy-in and hotel) will be converted to EPT Kiev packages; however they will also be eligible to take a credit for a future event, or receive the cash equivalent value as alternatives.
The buy-in for the "EPT Kiev Sports Poker Championship" Main Event will be 5,000 EUR (4,700 + 300).
Players should note that the Ukraine does not require visas for citizens of the European Union, United States or Canada (among many other countries) when travelling to Ukraine for less than 90 days.
We appreciate the opportunity to bring the EPT to beautiful and historic Kiev, and look forward to exploring the sights, sounds and flavors of the rich Ukrainian culture.
Plaza Roble Corporate Center
San Juan
Costa Rica
PokerStars.com is a fun, safe place to play poker with people from around the world for real or play money. The site offer the most popular poker games such as Texas Hold'em, Omaha and Stud. Real money limits range from $0.01/0.02 to $100/$200. PokerStars is an official member of the World Poker Tour, and the title sponsor of the European Poker Tour (EPT) and the PokerStars Caribbean Adventure. In the fall, PokerStars hosts the world's largest online tournament, the World Championship of Online Poker (WCOOP).