LAS VEGAS -- The $5,000 buy-in Six-Handed No-Limit Hold'em championship was won by Bill Edler, from Las Vegas, NV. Edler is a 42-year-old poker pro who has cashed in many previous tournaments. This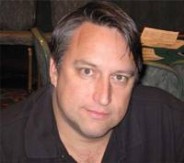 Bill Edler wins over $900,000 playing 5k 6-handed No Limit Hold'em at the 2007 World Series of Poker. was his first victory at the World Series of Poker.
Edler is married and has a seven-year-old daughter. In fact, he celebrated his wedding anniversary this past week. On what turned out to be the final hand of the tournament, Edler was forced to make a very tough call for most of his chips. At one point during his two-minute deliberation he rubbed his wedding ring, and then announced "call." After the tournament concluded, Bluff Media play-by-play announcer Howard David asked Edler if he was thinking about his wife during the decision. "Oh yes, I was thinking of her," Edler responded. "Great answer," retorted David.
The final hand pitted Edler's A-10 against Alex Bolotin's A-Q. Edler spiked a ten on the flop and won the biggest hand of the night. First place paid $904,672. This was the third-highest payout of this year's World Series.
Edler's victory was impressive for many reasons, not the least of which was the fact he started play at the final table dead last in chips. Edler had 535,000 at the start to Erik Friberg's 2.800,000. He conquered the six-handed finale in about four hours.
Edler was cheered on at tableside by his close friends Erick Lindgren, Gavin Smith, and Chris Bell. Despite the overpowering poker talent in the trio, Edler was the first among them to win a WSOP gold bracelet. "To a professional poker player, this is the Holy Grail," he said.
Prior this win, Edler had only two previous cashes at the WSOP. Both took place in 2005.
Edler is one of the WSOP's most unorthodox champions. He earned a law degree from the University of California-Berkley. Yet, he never took the bar exam nor practiced law. He drives a 12-year-old Ford Mustang (by choice) and plays golf for high stakes with a set of 20-year-old golf clubs.
Edler was formally the manager of Casino San Pablo, located in San Francisco's East Bay. He started out working at the club as a prop, and is one of the few persons to rise through the ranks and eventually run the casino and cardroom.
The runner up was Alex Bolotin, who was born in Minsk, Belarus. He now lives in Brooklyn, NY. Bolotin was devastated by the loss, despite taking second-place prize money amounting to in excess of half-a-million dollars. "I come for the bracelet," Bolotin announced.
The final few minutes of the finale was a nightmare for Erik Friberg, from Stockholm, Sweden. Friberg seemed poised to win the tournament during the initial few hours of play, but ended up going out in the third place.
Former WSOP gold bracelet winner Dutch Boyd went out in 5th place. Boyd won his title in short-handed play last year (defeating reigning world poker champion Joe Hachem). His impressive showing in this event shows him to be particularly gifted as a short-handed player.
Bombastic poker pro Antanas Guoga, a.k.a. "Tony G" took 10th place. The always talkative, often vicious high-stakes player from Australia just missed making his first final table appearance this year.
Former WSOP gold bracelet winner Keith Lehr "Jet" took 15th place.
Former WSOP gold bracelet winner Mark Vos, from Australia, took 22nd place.
Phil Hellmuth, Jr. continues to add to his staggering level of achievement at the World Series. He finished in 31st place, which amounts to his 62nd lifetime cash at the WSOP – more than any other player in history. Interestingly, the player with the second-most cashes is Men "the Master" Nguyen. He also cashed in this tournament (48th), which was his 57th lifetime in-the-money finish.
2006 world poker champion Jamie Gold finished in 44th place. This marked his second time to cash at the World Series and was his first in-the-money finish since he won $12 million in last year's main event.
Two-time WSOP gold bracelet winner Scott Clements finished in 47th place.
Five-time WSOP gold bracelet winner Allen Cunningham finished in 54th place.
Moviestar Tobey Maguire of "Spiderman" fame recorded his first WSOP cash with his 66th-place showing in this tournament. Maguire, who takes the game very seriously, has cashed at other tournaments; but this was his first time to make it into the money at the World Series of Poker.