QUEENSTOWN, New Zealand -- Danny Chevalier out lasted 134 poker hopefuls to become the PokerStars.net Australia New Zealand Poker Tour (ANZPT) Queenstown Champion winning an impressive $87,435NZD.
This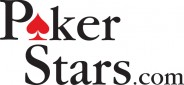 is the first time a poker event of this size has been held in Queenstown and the event was the largest on the South Island of New Zealand this year. The tournament started on Monday with four day ones. This allowed players to enjoy some of Queenstown's famous tourist attractions. There were groups going up to the mountain's around Queenstown to enjoy the skiing and snowboarding, trips to the beautiful Milford Sound, bungy jumping, heli-rafting and jet boating.
Team PokerStars PRO Australia player Tony Hachem has cashed in all four ANZPT events a fabulous performance proving his consistency as a player. He has taken over the lead in the point race in the tour with only one event left in the first season. Tony is on track to take down the title of ANZPT overall point's champion.
Players are looking forward to the next and final event of the tour due to be held in Queensland at both Conrad's Treasury Casino and Conrad's Jupiters Casino from August 5-9.
Searching for the next local Poker Star, the ANZPT has been travelling to Australia and New Zealand's leading casinos, with stops thus far in Adelaide's SkyCity, Sydney's Star City, Melbourne's Crown poker room and now at Queenstown SkyCity casino. The tour is league based which means there is a point system awarding players for every event they enter as well as for the position they finish in each tournament.
"I want to thank everyone involved in this wonderful tournament. While I lived here this casino was like a second home so being able to win this amongst good friends makes very special indeed," said Danny choking back his emotions before he headed off to celebrate his victory with his entourage of supporters.
The tournament moved quickly with 18 players sitting down today, Danny Chevalier and Andrew Hinrichsen were heads up after eight hours of play. Chevalier had edged out to a handy chip lead and claimed the title when he called Hinrichsen's all-in with ace, seven of hearts on a flop of queen, five, four of hearts making him the nut flush. Andrew's queen, ten of clubs was no match. The turn eight of spades and river ace of spades was no help to Andrew and Danny Chevalier was crowned champion.
The tournament started with 134 players generating a total prize pool of $301,500NZD. Some of Australia and New Zealand's brightest poker players participated in the event, including PokerStars Team PRO Australia players; Lee Nelson, Emad Tahtouh, Eric Assadourian, Grant Levy, Tony Hachem and Celina Lin.

Plaza Roble Corporate Center
San Juan
Costa Rica
PokerStars.com is a fun, safe place to play poker with people from around the world for real or play money. The site offer the most popular poker games such as Texas Hold'em, Omaha and Stud. Real money limits range from $0.01/0.02 to $100/$200. PokerStars is an official member of the World Poker Tour, and the title sponsor of the European Poker Tour (EPT) and the PokerStars Caribbean Adventure. In the fall, PokerStars hosts the world's largest online tournament, the World Championship of Online Poker (WCOOP).