Mystic Dragon Slots Cast a Spell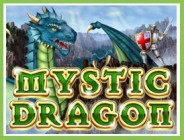 Club USA Casino's Mystic Dragon Slot is a 25 line / 5 reel video slot transporting you to a fantasy land of castles, dragons, knights and beautiful princesses. Ancient scrolls, treasure chests, and fire-belching volcanoes add to the mystery. Get ready to fight the dragon to win more spins and huge jackpots.
SINGAPORE – As reported by Reuters: "Bahamas-based casino operator Kerzner International plans the world's biggest aquarium, stocked with beluga whales and manta rays, as part of its S$5.28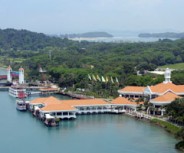 Sentosa will be the site of Singapore's second integrated casino resort. billion (US$3.33 billion) bid to build Singapore's second casino resort.
"Tobin Prior, president of Kerzner's international division, said that with 24.2 million gallons of aquatic attractions at the proposed entertainment complex on the resort island of Sentosa, it would be bigger than SeaWorld Adventure Parks in Florida, which is currently the largest water-based theme park with 19 million gallons.
"…The aquarium will have a mixture of live marine animals and robotic aquatic creatures, which can be seen from underwater viewing tunnels.
"Kerzner and its 40-percent partner CapitaLand have hired architect Frank Gehry, whose design for the resort consists of two glass-and-steel structures that undulate like billowing sails.
"Other attractions include the world's largest jellyfish enclosure as well as a man-made coral reef…"
Kerzner International Ltd.
Coral Towers
Paradise Island
Bahamas
Phone: (242) 363-3000
Website: www.kerzner.com

Kerzner International is the operator of Atlantis on Paradise Island, a 2,317-room island destination resort complex in The Bahamas. The company focuses on owning, developing or managing casino properties in attractive markets where it can capitalize on its development and operating expertise.