Mystic Dragon Slots Cast a Spell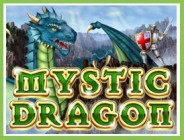 Club USA Casino's Mystic Dragon Slot is a 25 line / 5 reel video slot transporting you to a fantasy land of castles, dragons, knights and beautiful princesses. Ancient scrolls, treasure chests, and fire-belching volcanoes add to the mystery. Get ready to fight the dragon to win more spins and huge jackpots.
SINGAPORE — As reported by Reuters: "Frank Gehry, the architect who helped put the Spanish city of Bilbao on the map with his shimmering Guggenheim Museum, may be about to do the same for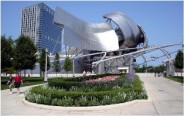 An example of Frank Gehry architecture. Singapore.
"Gehry says he has no interest in casinos, but his design — of two translucent, rippling buildings — for a $3 billion-plus gaming resort in Singapore could help Kerzner International beat two other bidders in the contest for the landmark project.
"…His plan features two glass-and-steel structures which undulate like billowing sails, while the glass facade is veined with fibre optics so that the waterfront building on Singapore's Sentosa island will glow with images and light.
"…Analysts say Gehry's star power gives Kerzner an edge over its two rivals — Malaysian leisure firm Genting, which teamed up with theme parks giant Universal Studios, and a group including U.S. resorts builder Mark Advent, Australian tycoon James Packer and Macau's casino mogul Stanley Ho.
"…Gehry's appeal is that his buildings, with their distinctive curvaceous forms and reflective surfaces, have often become tourist attractions in themselves…"
Kerzner International Ltd.
Coral Towers
Paradise Island
Bahamas
Phone: (242) 363-3000
Website: www.kerzner.com

Kerzner International is the operator of Atlantis on Paradise Island, a 2,317-room island destination resort complex in The Bahamas. The company focuses on owning, developing or managing casino properties in attractive markets where it can capitalize on its development and operating expertise.