Casino' s Most Valuable Chip
by Saverio Scheri III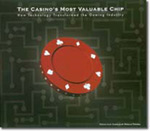 From the days of Benjamin 'Bugsy' Siegel, when high-tech meant bright pink neon signs, through today's latest digital technology, this book reviews how technology played a crucial role in the shaping of the gaming industry and the modern casino. From security to marketing, technology has greatly impacted the evolution of the gaming industry and how casinos conduct business. Gone are the days of free casino chips for patrons handed out by well-dressed pit bosses — they have been replaced by computerized slot machines that track a player's every spin and issues electronic credits right at the slot machine. The author traces technology's roots in gaming through today's high-tech casino gadgets and explores what the future may hold for technology in casinos. Touching on various aspects of casino operations, readers will get a broad review of the interesting role technology plays in the casino resort.
Read a review of Casino' s Most Valuable Chip
RALEIGH, North Carolina – As reported by the Associated Press: "Video poker machine owners and players sued North Carolina on Friday, challenging a law that will phase out the machines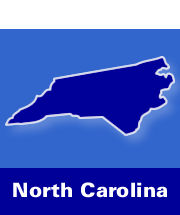 North Carolina considers banning video poker. by next summer.
"The phased out prohibition begins Oct. 1 and is expected to result in the loss of millions of dollars for the amusement machine business and convenience stores that operate the machines legally, said Dan Boyce, one of the lawyers representing the plaintiffs.
"The lawsuit asks that a judge declare the law unconstitutional and prevent state officials from enforcing it.
"Under the new law, the number of machines at any location would be reduced to two by Oct. 1, one by March 1 and zero on July 1, 2007. Repeat offenders or those caught with five or more machines would be guilty of a felony."