Frugal Video Poker
by Jean Scott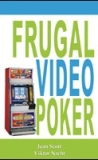 Jean Scott, the undisputed Queen of Comps, is now the Queen of Video Poker with the release of her latest Frugal gambling book, Frugal Video Poker. The book will help beginners and experts alike with its common sense approach backed up with rigorous statistics. For a great video poker read, pick up a copy of Frugal Video Poker.

Million Dollar Video Poker
by Bob Dancer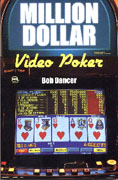 Bob Dancer is a video poker legend. His software, books, and strategy cards have become sought-after items for beginners or serious video poker players. His books provide beginners, serious players, dedicated players, tournament players and anyone even thinking of playing these addictive, sometimes lucrative machines with more angles, strategies, and stories about those who win or lose (and why) than any book published in recent years.