Break Away Slot is an adreniline rush!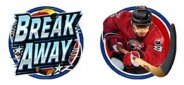 Break Away is an adrenaline-fueled hybrid style 5 reel, 243 ways to win, video slot that puts players right in to the midst of a thrilling ice hockey game. Players must take to the ice to smash, crash and compete their way to big cash prizes and sporting glory.
RALEIGH, North Carolina – As reported by Carolina News 14: "The state Senate has postponed a vote on a bill to phase out video poker by next summer. Machine owners would be guilty of a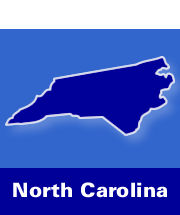 North Carolina considers banning video poker. felony if convicted of violating the law.
"Senators in the North Carolina legislature say it's long overdue, but it's finally time for video poker to go.
"'We feel video poker has no place in North Carolina,' said Sen. Tony Rand (D-Cumberland.)
"Members had their chance Thursday to ban machines after the House approved a bill the day before.
"The delay was a bit unusual for this body though, which has approved a ban five times since 2000, including this year.
"Rand said he expects the same for this most recent bill – this time with no revisions and no tweaking.
"Currently, a retailer can't have more than three video poker machines. By October, the bill will push that maximum down to two. By March of 2007, only one machine would be allowed, and by next July, no more video poker will be played in North Carolina except on Indian reservations…."