Roxy Palace Slots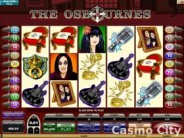 Roxy Palace has an astonishing variety of slot machines. At over 400 games, it should be enough to satisfy any slot fanatic. You can play as little as a penny per spin all the way up to $5 per line. Some of the outstanding video slot titles are The Dark Knight, The Osbournes and Thunderstruck. Popular classic slots include Captain Cash, Cosmic Cat, and Done Deal. With great variety, fantastic graphics, and innovative themes, Roxy Palace slots are a good thing.
TALLAHASSEE, Florida – As reported by the St. Petersburg Times: "A major expansion of gambling in Florida emerged Monday as a possible new piece of the property tax cut puzzle that has defied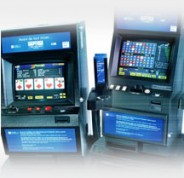 VLTs or Video Lottery Terminals may be more prevalent in Florida if the bill passes. resolution for two months.
"On 30 minutes' public notice, a House council passed a bill that would allow 11 existing gambling sites in Florida to add 1, 000 coin- or token-operated video lottery terminals each.
"Three affected sites are in the Tampa Bay area: Derby Lane in St. Petersburg, Tampa Bay Downs and Tampa Greyhound Track.
"Backed by a coalition of veteran lobbyists, the video lottery idea surfaced at a time when negotiations on property tax cuts are at impasse, with Floridians demanding relief. The new machines would pump at least $500-million in tax revenue into state coffers each year, which adds much-needed flexibility to tax cut negotiations going on right now.
"…The 26-page video lottery provision was tacked onto an obscure bill HB 1551 giving the Florida Lottery authority to trademark its games. The machines allow gamblers to play a form of bingo against others at the same location.
"Four of the gambling sites are in Miami-Dade, including a jai-alai fronton and the shuttered thoroughbred track in Hialeah. Others are in Jacksonville, West Palm Beach, Naples and Ocala…"