Slots Operations: The Math & the Myth
by Rich Lehman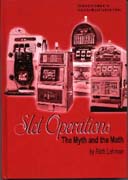 This book covers all of the necessary aspects for a successful slots operation. Such diverse topics as staffing, development, policies, procedures, analysis and strategy are used to explain the complexities of slot management. The ever increasing importance of slots in today's casinos, this book will provide important information for anyone involved in a casino.

Slot Machines: America's Favorite Gaming Device
by Marshall Fey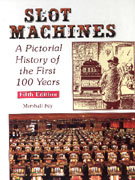 The complete and colorful story of coin-operated chance machines from the time they first became prevalent in the early 1890's up to the slot machines operated in today's casinos. Included in the exciting drama of this major industry are the pioneer, inventors, manufacturers, operators and the numerous raids that plagued the industry. This book has been used as a source book worldwide, including television documentaries.