Slots Operations: The Math & the Myth
by Rich Lehman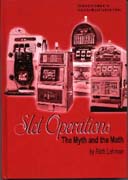 This book covers all of the necessary aspects for a successful slots operation. Such diverse topics as staffing, development, policies, procedures, analysis and strategy are used to explain the complexities of slot management. The ever increasing importance of slots in today's casinos, this book will provide important information for anyone involved in a casino.

Break the One-Armed Bandits
by Frank Scoblete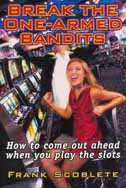 This fresh and entertaining look at slot machines begins with the history of slots up to 1994, then looks at stretching the house edge, finding 'loose' machines, playing in tournaments, avoiding con games and mail-order systems, managing your money, and much more.