Roxy Palace Slots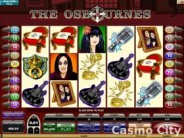 Roxy Palace has an astonishing variety of slot machines. At over 400 games, it should be enough to satisfy any slot fanatic. You can play as little as a penny per spin all the way up to $5 per line. Some of the outstanding video slot titles are The Dark Knight, The Osbournes and Thunderstruck. Popular classic slots include Captain Cash, Cosmic Cat, and Done Deal. With great variety, fantastic graphics, and innovative themes, Roxy Palace slots are a good thing.
Roxy Palace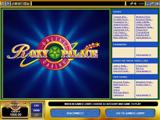 Roxy Palace is the most popular Microgaming software casino in the world today. With excellent customer support, a wide variety of slots and games, and generous bonus rules, Roxy Palace has earned its recommendation as one of ReadyBetGo's favorite casinos. The site is constantly adding new slots and games and now features Single Deck Blackjack. For a rewarding online experience, try Roxy Palace. Currently, Roxy Palace Does Not Accept US Players.
PALM BAY, FL - As reported by Floridatoday.com: "A steady stream of retired people walked into the doors of the newly opened Pirate's Gold Arcade to play slot-like machines, eat a free lunch and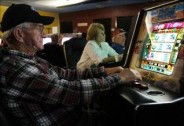 meet new people.
"The first time I saw this spot, I thought, 'This is it,' " arcade owner John Cofhlin said.
Pirate's Gold is tucked in between a 24-hour medical clinic and a Chinese restaurant in a Palm Bay strip mall.
"I want to do things right. I want to make sure everybody in here is safe and comfortable."
Pirate's Gold is an adult arcade, one of 35 such establishments in Brevard County, according to the Brevard County Tax Collector's Office, which tracks "amusement facilities." That's up from 25 such facilities in 2006.
Unlike gambling operations that are regulated by the state, the arcades are considered games of skill and are unregulated. They are "adult amusement facilities" and contain machines that look like slot machines, but are started and stopped by the player, making them games of skill, according to state laws and definitions. Real slot machines are stopped randomly by the machine itself.
In addition, state officials said customers can't be charged to play in the arcade. And no cash payoffs are given. Instead, customers receive Visa gift cards or gift cards for such places as Olive Garden, Publix and Wal-Mart.
Margaret Hickey, 72, plays every day at the Wild 777s Arcade on U.S. 192 in West Melbourne. She said it's not just about playing the machines. For the recently widowed retiree, it's about spending time with friends and socializing.
"This is my entertainment," the retired shoe manufacturer manager said. "I don't spend money on anything else."
Hickey says she drops about $80 a day on the games.
Cofhlin and Wild 777s co-owner Joe Corey both said the average customer spends about $20 a day.
"It's the social center of the 21st century," Corey said..."