A Huge Collection of Loose Slots!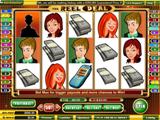 Online casino slots are loose. Why? Because with the lower overhead, no slot employees to pay, and lower taxes, they can afford to pay more back to their customers. Roxy Palace offers a huge range of casino slots for you to play for fun or for real money prizes. From easy to play 3-reel games and fruit slot machines, all the way through to popular video slots, progressives slots and brand new releases from Microgaming, every game provides a high level of quality.
FLORIDA - As reported by Casinogamblingweb.com: "A few years ago the popular way to skirt the law in many state when it came to gambling was to open gambling halls where people could play slot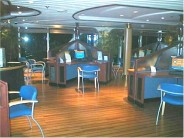 machines and earn points that could be retrieved for prizes.
The prizes usually were shopping gift cards or merchandise. Authorities quickly caught on in many areas and chased many of these businesses out of their towns. Now, there is a new way to try and run a gambling operation.
Internet cafe's are popping up in Florida. The basis of the cafe is that people come in and buy time on the Internet. Along with the Internet time comes credits that can be used to play video sweepstakes games.
If a person wins on these sweepstakes games, they are paid in cash. So far, police agencies have yet to bust one of these cafe's for illegal gambling. Many who run these cafe's believe they are not breaking any Florida laws.
Florida law actually protects these gambling houses. The law, as interpreted by the cafe owners, is that sweepstakes and game promotions are legal in the state because they are not the main attraction of the cafe..."