Roxy Palace Slots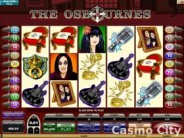 Roxy Palace has an astonishing variety of slot machines. At over 400 games, it should be enough to satisfy any slot fanatic. You can play as little as a penny per spin all the way up to $5 per line. Some of the outstanding video slot titles are The Dark Knight, The Osbournes and Thunderstruck. Popular classic slots include Captain Cash, Cosmic Cat, and Done Deal. With great variety, fantastic graphics, and innovative themes, Roxy Palace slots are a good thing.
FLORIDA -- As reported by the Naples Daily News: "The Seminole Casino Immokalee will be making the "first pull" on new Vegas-style slot machines in two weeks.
"Seminole Tribe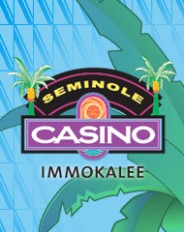 Immokalee Casino spokesman Gary Bitner said the Immokalee casino will introduce hundreds of new machines on June 5.
"The switch will bring more games and more profits, for both the players and the casino.
"...Gov. Charlie Crist and Seminole Tribe leaders signed a compact allowing Class III Vegas-style gaming, including slots, blackjack and baccarat. The agreement, which went into effect earlier this year, has been challenged by state lawmakers who say they must approve any agreement Crist negotiates.
"Bitner said blackjack will be introduced at the Hollywood facility at the end of June. He doesn't expect Immokalee to get table games until the end of this year or the beginning of next year..."
Seminole Immokalee Casino
506 South First Street
Immokalee, FL 34143
Phone: 800-218-0007
Website: www.theseminolecasino.com

Open 24 hours a day 7 days a week, the Seminole Immokalee Casino features slot machines, and live action poker.