Dirty Poker
by Richard Marcus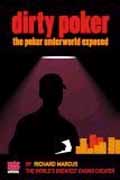 One of the most hotly anticipated books in recent memory, Dirty Poker reveals the dark side of poker -- what the author describes as a rampant cheating scene. Marcus is a renowned casino cheat who's not afraid to tell it like it is, describing methods of player collusion, marking cards, chip dumping, and sophisticated forms of online cheating in both cash games and tournament play.

Harrington on Hold'em, Volume 1: Strategic Play
by Dan Harrington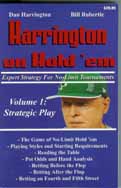 Harrington on Hold 'em, Volume 1 is part of a two-book set on playing no-limit hold 'em tournaments written by one of the true masters of the game. If you've ever watched television coverage of the big poker tournaments, you've seen Dan Harrington. Dan, who's always a familiar face at the final table, won the 1995 World Series of Poker championship event and finished fourth in last year's record 2,500+ field.