LuckyAce Casino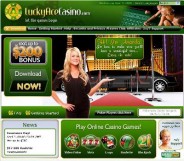 LuckyAce Casino is a new white-label casino that uses 888 software, the same platform that powers one of the oldest and most respected online gambling sites on the web, Casino-on-Net. LuckyAceCasino.com has all the most popular games including: BlackJack, Craps, Video Poker, Roulette, Keno and over two-dozen slot machines with better odds than a Las Vegas casino room. LuckyAce Casino does not accept US players.
LONDON, England -- As reported by the Telegraph: "Google should stop advertising online gambling firms, according to 40 MPs, who have signed an early day motion.
"The MPs backed a warning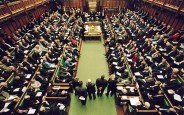 40 British MPs have signed an early morning motion to stop gambling ads on Google by the Church of England warning that the search engine's actions were irresponisible.
"...A spokesman for the Church of England said: 'As people are facing more financial uncertainty, the fantasy of instant wealth could become particularly attractive and the consequences of losses correspondingly serious.'
"Ladbrokes became the first company to take advantage after Google's rules on gambling adverts were relaxed in October. Speculation of the amount of revenues Google can generate gambling companies paying for sponsored listings range from £100 million to £300m.
"James Cashmore, industry leader at Google UK, said: 'Following a thorough policy review last year, we believe that allowing search ads for gambling in Great Britain is consistent with local business practices. We have, however, taken steps to ensure only properly licensed gambling businesses can advertise on Google, and these ads will automatically be classified as 'Non-Family Safe', meaning they will not show on any search where a user has applied the Safe Search filter...'"