Play Jackpot Pinatas online progressive slot at Club USA Casino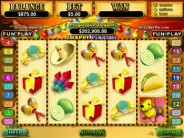 Club USA Casino's latest progressive slot machine offers excellent returns, fun themes and the chance to win a very large jackpot. Jackpot Pinatas is also backed by
RealTime Gaming, so US players can rest assured all payments will be made safely.
LONDON – As reported by the Financial Times: "The UK is to host the first international summit on online gaming this year amid growing ministerial concern about the need to protect children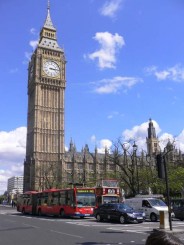 The United Kingdom has seen a rash of casino closures. and the industry's potential for criminal infiltration by rogue operators.
"The UK last year became the only industrialised nation to introduce a regulatory framework for the online gambling industry with passage of the Gambling Act. However, with other countries – notably the US – refusing to regulate the industry, ministers acknowledge the UK is operating in isolation.
"...The online gambling industry is growing rapidly, with revenues in 2004 of $9.3bn (£5.25bn), according to research by Dresdner Kleinwort Wasserstein and Global Betting and GamingConsultants, which estimate that this will double by 2008.
"Australia, South Africa and New Zealand have privately welcomed the summit following soundings from the British government.
"Online gambling jurisdictions, such as Malta, Costa Rica and Antigua will also be invited.
"But it remains unclear whether the US will send representatives. The legality of online gambling is uncertain in the US, even though it is the industry's largest market, generating at least half of all revenues…."