In the face of recession, both online and land-based gaming is on the increase in the UK.
According to the latest figures released by the British Gambling Commission, 73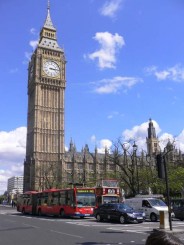 The United Kingdom has seen a rash of casino closures. per cent of UK adults gambled in 2010, up from 68 per cent in 2007, prior to the global recession.[1] On top of this, online gambling is on the increase. Gaming sector research specialists H2 Gambling Capital report that eGaming increased its gross gaming revenue share from under two per cent in 1998 to almost 10 per cent in 2010. The firm projects that eGaming could account for as much as a quarter of gaming industry revenues going forward if major markets move to legalise online wagering.[2]
In addition, betting group - Rank Group, also announced this week that its profits are up by nine per cent, thanks mainly to its Grosvenor Casinos business. Despite the economic downturn, the firm's pre-tax profits on continuing operations in the year to June rose to £61.5m, up from £56.4m the previous year. [3]
It seems that in times of austerity, gambling can weather the financial storm in a way that other sectors can only envy. When times get tough, we're still attracted to the glamour and excitement of the casino.
[1]
Gambling Commission, Feb 2011
[2 ]H2 Gambling Capital, June 2012