The Counter
by Kevin Blackwood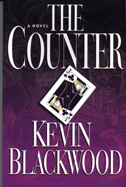 This is an authentic, gambling novel, written by someone who spent years in the trenches. This book offers a rare glimpse into the intriguing life of a professional card counter, certainly one of the world's most unique occupations. The protagonist, Raven Townsend, decides he's too good for Maine and shuns his poor New England upbringing. His grandiose plans of becoming a famous Biblical archaeologist suddenly get shelved when he takes a detour into the world of high stakes blackjack. His exceptional mathematical gifts, phenomenal memory, and incredible determination enable him to succeed where most fail—but at the expense of his girlfriend and original dreams. Raven's quest to win a million dollars in blackjack becomes the driving force in his life. However, a sharp-eyed casino surveillance expert stands in the way of Raven's goal, producing a dramatic, page-turning finish in casinos from Reno to the Caribbean.

World Series of Blackjack
Learn all about the new format, see who's playing and find out when the show is on at GSN's official World Series of Blackjack page.
LOS ANGELES, California -- GSN deals in another season of the top blackjack tournament in the world as the WORLD SERIES OF BLACKJACK IV (WSOBJ IV) returns to the Las Vegas Hilton and the winner will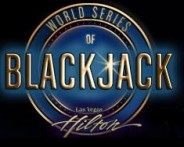 World Series of Blackjack IV kciks off with over 40 competitors.
walk away with $500,000. Players qualified for the WSOBJ IV from officially sanctioned casinos across the country as well as "super satellite" tournaments at the Las Vegas Hilton. The 40 player field was rounded out by celebrities including: former Los Angeles Dodger pitcher Orel Hershiser, MVP of the 1988 World Series, magician/comedian Penn Jillette, actress Shannon Elizabeth, and comedian/host Caroline Rhea, who won CELEBRITY BLACKJACK on GSN. Trying for their second titles are former champions Dr. Jeff Bernstein of WSOBJ III and Ken Einiger of WSOBJ II. There is $1 million in total prize money at stake again this year.
Players will compete in eight preliminary matches followed by the wildcards, semi-finals and the final. The "Burger King Power Chip" and "Knockout Cards" will be in play during the 13 episodes. When a "Knockout Card" appears, the player with the lowest bankroll after the next hand will be out of the game. Each player can use their "Burger King Power Chip" once during the game to replace any card prior to going over 21.
When: Premieres Monday, June 4 at 11 PM ET/10 PM CT on GSN.
Host: Matt Vasgersian returns to call the action on the WSOBJ IV.
** The premiere episode features:
Defending Champion Dr. Jeff Bernstein of Fort Lauderdale, Florida
Tiffany Michelle, Los Angeles, CA
George Mandilaras of Greece (representing the Atlantic City Hilton)
Phil Dunaway of Fairland, Indiana
Christiane Hogenbirk (representing Casino Del Sol in Arizona)