Blackjack: Take The Money and Run
by Henry Tamburin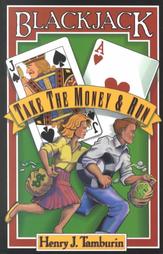 Henry Tamburin's most popular book on blackjack contains three levels of playing strategies. 1) For the beginner, a non-counting strategy that will give you a slight edge in some blackjack games. 2) The intermediate level strategy contains an introduction to card counting. 3) The advanced level playing strategy is a powerful system that will give the blackjack player up to a 1.5% edge over the casinos. The book also contains advice on which blackjack games give you the most profit potential, the risks involved in playing blackjack, how to play without fear of getting barred, and money management discipline.

Million Dollar Blackjack
by Ken Uston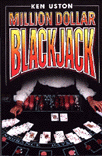 Uston was one of the legendary card counters who traveled the world beating the casinos. This major best-seller covers strategies for all major casino areas-Reno, Las Vegas, (single and multiple decks) Atlantic City, Bahamas. Offers Uston Ace-Five Count for the intermediate player, Simple or Advanced Plus-Minus Count strategy for advanced players. Contains his Advanced Point Count. Covers front-loading, spooking, cheating from both sides of table.