Million Dollar Blackjack
by Ken Uston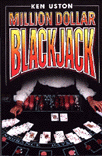 Uston was one of the legendary card counters who traveled the world beating the casinos. This major best-seller covers strategies for all major casino areas-Reno, Las Vegas, (single and multiple decks) Atlantic City, Bahamas. Offers Uston Ace-Five Count for the intermediate player, Simple or Advanced Plus-Minus Count strategy for advanced players. Contains his Advanced Point Count. Covers front-loading, spooking, cheating from both sides of table.

How to Detect Casino Cheating at Blackjack
by Bill Zender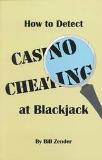 The information here has never been made available to the general public in the past. Till now, it's been the domain of casino surveillance experts...and the cheats themselves, Players who have suspected casino (and private game) cheating might be surprised by some of the revelations here. Casino execs will find a wealth of information on how their dealers might do them in. Dozens of methods discussed, including the Short Deck; Cooler Decks; Selective Up Card; Switching the Hole Card.