Blackjack Autumn
by Barry Meadow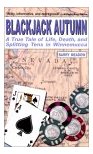 A True Tale of Life, Death, and Splitting Tens in Winnemucca - When Barry Meadow decided to take two months off from his life to play blackjack in every Nevada casino, he had no idea what he would find. Leaving behind his business, his fiancee, and his son, he set out on the road with a suitcase, a tape recorder, and $8,000 on the journey of a lifetime. Every day would be an adventure. With no guarantees of anything except a long time away, a long way from home. He ran into cowboys and Indians, suffered the Stardust curse, and learned more about the real world of gambling than anybody should have to know.

Blackjack: Take The Money and Run
by Henry Tamburin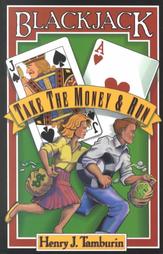 Henry Tamburin's most popular book on blackjack contains three levels of playing strategies. 1) For the beginner, a non-counting strategy that will give you a slight edge in some blackjack games. 2) The intermediate level strategy contains an introduction to card counting. 3) The advanced level playing strategy is a powerful system that will give the blackjack player up to a 1.5% edge over the casinos. The book also contains advice on which blackjack games give you the most profit potential, the risks involved in playing blackjack, how to play without fear of getting barred, and money management discipline.