Blackjack: Take The Money and Run
by Henry Tamburin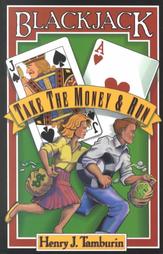 Henry Tamburin's most popular book on blackjack contains three levels of playing strategies. 1) For the beginner, a non-counting strategy that will give you a slight edge in some blackjack games. 2) The intermediate level strategy contains an introduction to card counting. 3) The advanced level playing strategy is a powerful system that will give the blackjack player up to a 1.5% edge over the casinos. The book also contains advice on which blackjack games give you the most profit potential, the risks involved in playing blackjack, how to play without fear of getting barred, and money management discipline.

Play to Win: A World Champion's Guide to Winning Blackjack Tournaments
by Ken Einiger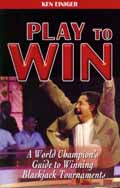 Brooklyn-born Einiger is a tournament champion, having won the 2005 World Series of Blackjack on national television. Einiger takes you through the basic concepts can make you competitive in blackjack tournaments providing everything you need to become a winner. Includes 15-page listing of casinos in the U.S. with phone numbers.