Golden Touch Blackjack Revolution!
by Frank Scoblete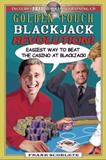 the revolutionary and incredibly simple, yet powerful, Speed Count and the matching Optimum Basic Strategy (OBS). In minutes you can learn Speed Count and be able to play blackjack with an edge over the house. This new book includes a FREE CD so you can practice the Speed Count and OBS at home.

How to Detect Casino Cheating at Blackjack
by Bill Zender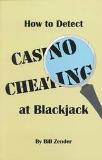 The information here has never been made available to the general public in the past. Till now, it's been the domain of casino surveillance experts...and the cheats themselves, Players who have suspected casino (and private game) cheating might be surprised by some of the revelations here. Casino execs will find a wealth of information on how their dealers might do them in. Dozens of methods discussed, including the Short Deck; Cooler Decks; Selective Up Card; Switching the Hole Card.