Club USA Casino Blackjack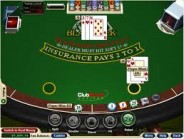 Club USA Casino Blackjack is the best bet for practicing blackjack basic strategy without stress and distractions. The game comes in both free play and real money modes and you can play up to three hands on your own table. The rules are favorable and with a house edge of only 0.71%, better than many casinos. The table minimum is $1 per hand and the maximum is $500.
Free Slot Tournaments Going on Now at Roxy Palace!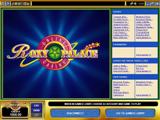 Roxy Palace has slot tournaments 24 hours a day with guaranteed freerolls and free buy-ins. There's a huge variety of types of tourneys to enjoy. Sign up now, join the fun and win some cash!
GIBRALTAR -- Party Poker has finished making changes to the PartyPoints Store and is happy to announce that PartyPoints are now worth up to 50% more!
The PartyPoints store has a whole new look and


an expanded range of items and options. The main changes Palladium Lounge.com members will benefit from are the improved bonuses and cash offers in the store, which are worth the equivalent of up to 30% rake-back, and in some cases up to 40%.
A PartyPoker.com spokesman: "We've completed the changes to the PartyPoints store and challenge you to look at them closely as they undoubtedly offer market leading value."
Higher-level tournament entries can be purchased in the store at better rates than ever before. As well as increasing in the value of your points, we've also revamped the key levels:
Cash is great, but don't overlook the great bonuses that are available at all levels from silver and above. Bonuses effectively let the customer buy more cash for the same number of points: they just have to earn a set number of points in order to release the cash. We've even slashed the number of points a customer needs to earn in half, so they can clear bonuses twice as fast as before.
PartyPoker.com has also made it easier to maintain membership of the exclusive Palladium Lounge as we've reduced the quarterly entry target. More details on all these changes can be found at www.partypoker.com/rewards/

PartyPoker.com is the world's largest online poker brand in terms of number of players and revenues. The company is licensed in Gibraltar.