Club USA Casino Blackjack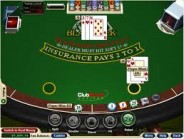 Club USA Casino Blackjack is the best bet for practicing blackjack basic strategy without stress and distractions. The game comes in both free play and real money modes and you can play up to three hands on your own table. The rules are favorable and with a house edge of only 0.71%, better than many casinos. The table minimum is $1 per hand and the maximum is $500.
32 Vegas Top Spot for Gamblers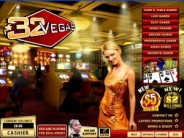 32 Vegas has a huge variety of slot machines, enough to satisfy any slot fanatic. The casino has over 30 video and classic slots to choose from including 7 progressives. You can play as little as a penny per spin all the way up to $5 per line. There are 2,3,5,8, and 9 line slots. Some of the outstanding video slot titles are Gold Rally, Vacation Station and Desert Treasure. Popular classic slots include Fountain of Youth, Bermuda Triangle, and Haunted House. With great variety, fantastic graphics, and innovative themes, 32 Vegas slots are a good thing.

Dream Team Poker Official Website
To register for the Dream Team Poker Caesars Palace Las Vegas event and for more information on Dream Team Poker visit the official Dream Team Poker site.
LOS ANGELES, California -- Dream Team Poker today announced the hiring of Katherine Kowal to be the company's new director of business development, adding another industry veteran to their impressive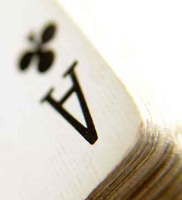 executive team. Kowal will be charged with further advancing Dream Team Poker's casino presence and enhancing brand recognition among poker players.
Kowal was the former director of casino and player relations at the World Poker Tour. She joined the poker tour giant in 2003 and was responsible for growing domestic and international strategic partnerships for the company. During her time with the WPT, Kowal managed casino partnerships, player relations and event marketing and coordination.
"Katherine has a proven track record of success everywhere she has been in the gaming and entertainment industry," said Dream Team Gaming CEO Daniel Delshad. "Her poker and casino acumen will help place Dream Team Poker among the elite gaming authorities in the industry."
Kowal will help Dream Team Poker identify and target new casino partners to license the patented Dream Team Poker system as well as oversee DTP's event marketing, player relations, and strategic partnerships. In addition, she will be responsible for maintaining relationships with top casinos and leverage those relationships to build the DTP Brand.
"Taking this position at Dream Team feels like a natural next step for me," said Kowal. "My background in casino and player management has made working in this industry rewarding. I hope to boost new player sign ups and help casinos see the unique value of Dream Team Poker's exciting team-based tournament structure."
Prior to joining WPT, she worked in television production for Nash Entertainment, where she produced shows for networks including The Learning Channel and FOX Entertainment. Kowal earned a Bachelor of Science from Boston University with a major in Communications.
Dream Team Poker hired Kowal shortly after announcing their second tournament at the poker room in Caesars Palace Las Vegas on March 27-29, 2009. To register for the Dream Team Poker Caesars Palace Las Vegas event and for more information on, please visit www.dreamteampoker.com.