Club USA Casino Blackjack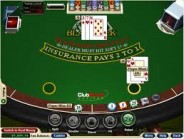 Club USA Casino Blackjack is the best bet for practicing blackjack basic strategy without stress and distractions. The game comes in both free play and real money modes and you can play up to three hands on your own table. The rules are favorable and with a house edge of only 0.71%, better than many casinos. The table minimum is $1 per hand and the maximum is $500.
32 Vegas Top Spot for Gamblers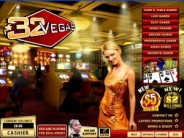 32 Vegas has a huge variety of slot machines, enough to satisfy any slot fanatic. The casino has over 30 video and classic slots to choose from including 7 progressives. You can play as little as a penny per spin all the way up to $5 per line. There are 2,3,5,8, and 9 line slots. Some of the outstanding video slot titles are Gold Rally, Vacation Station and Desert Treasure. Popular classic slots include Fountain of Youth, Bermuda Triangle, and Haunted House. With great variety, fantastic graphics, and innovative themes, 32 Vegas slots are a good thing.
MIAMI, Florida -- Just in time for Valentine's Day, players at UltimateBet and Absolute Poker are falling "head over heels" for the Bad Beat Jackpot on the CEREUS Poker Network as it swells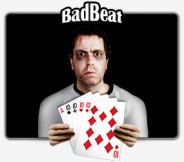 to over $500,000 as of Tuesday evening.
Online poker players are flocking to both sites in hopes of cashing in on the growing prize pool which could hit $1 million by this weekend. Thanks to a significantly expanded player base, the CEREUS Bad Beat Jackpot has already climbed to over $500,000 since it last struck on February 4th, when Absolute Poker player DOOSA777 pocketed $101,956.97 for the heartache of having his four Jacks cracked.
"With nearly half-a-million-dollars ready to be won, we're gearing up to make one losing player's Valentine's weekend a cashed up occasion," stated Annie Duke, UltimateBet's Cardroom Consultant. "We're sharing the 'love' around yet again with our current Bad Beat Jackpot, and at CEREUS, we're poised to award hundreds of online players with a share of hundreds of thousands of dollars in jackpot money."
Bad Beat Jackpot games are traditional Texas Hold'em poker with an added jackpot component. $0.50 is collected from qualifying poker hands and placed into a constantly growing pot until someone hits the jackpot.
When an online poker player loses a hand with four 8s or anything better, 65% of the jackpot is divided among Bad Beat Jackpot players with a large portion of the remaining pot held over for the next jackpot. All players seated at a Bad Beat Jackpot table featuring the same limit and game type as where the bad beat occurred also win a piece of the jackpot.
Sky-high Bad Beat Jackpots aren't uncommon at either online poker site--players at UltimateBet and Absolute Poker have both witnessed a number of mammoth jackpots near the million-dollar mark--but with CEREUS, Texas Hold'em players can look forward to much larger jackpots, more often.
So far in 2009, the total Bad Beat Jackpot winnings handed out at CEREUS is $1, 807,916.03. When the next Bad Beat Jackpot hits, this figure will break the $2 million mark.
Full details on UltimateBet and Absolute Poker's Bad Beat Jackpot game can be found at ultimatebet.com and absolutepoker.com

Ultimate Bet is one of the most respected poker sites online and is endorsed by professionals like Annie Duke and Phil Hellmuth. The site offers Texas Hold'em, Omaha, Omaha 8/b, 7 Card Stud, 7 Card Stud 8/b, Crazy Pineapple, Crazy Pineapple 8/b, Triple Draw, Royal Hold'em. Table limits range from penny games up to $300-600.