RENO, Nevada -- The Sands Regent (Nasdaq: SNDS) today announced today an update on expansion plans for its Rail City Casino property in Sparks, NV.
Initially, the property's current 650 slot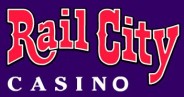 machines will be increased to 850, with ultimate plans for a total of 1,000 games. Pending completion of the permit process with the city of Sparks, management plans to begin a six-month, phased construction process in mid-calendar year 2006. Included in the scope of the expansion will be an additional restaurant and bar venue.
Effective March 20, 2006, Plantation Investments, Inc., a subsidiary of the Company, has contracted to purchase a half-acre site that is adjacent to the casino, for $1.3 million. Occupying the site currently is a 27-unit motel. The Company plans to demolish substantially all of the motel units to provide for additional customer parking during construction and continuing once the expansion is completed. Closing of the transaction is scheduled to occur on or before April 3, 2006.
The scope of the expansion has been increased and the budgeted project costs have been revised to approximately $13.8 million versus the previous estimate of $8.5 million. Increased construction costs, refinement of the project scope, careful sequencing of construction activity to minimize customer inconvenience and the acquisition of additional land for customer parking are the primary drivers of the increased cost estimates.
About The Sands Regent
The Sands Regent owns and operates Rail City Casino in Sparks, Nevada, Sands Regency Casino and Hotel in downtown Reno, Nevada, Gold Ranch Casino and RV Resort in Verdi, Nevada, and the Depot Casino and Red Hawk Sports Bar in Dayton, Nevada.
Rail City Casino, located in Sparks, Nevada, currently has approximately 16,600 square feet of gaming space housing slot machines, table games, keno, a sports book, and the City Cafe family-style restaurant, with plans to expand to expand by 23,500 square feet in 2006 to house additional slot machines and add a brew pub restaurant and bar. Located near Victorian Square at 2121 Victorian Avenue in Sparks, it is the first casino a motorist encounters when exiting Interstate 80 at the Rock Boulevard exit (Exit 16). Web site: www.railcity.com.
The Sands Regency is an 833-room hotel and casino with 29,000 square feet of gaming space offering table games, a sports book, poker room, keno, bingo and slot machines. In addition to the amenities and on-site brand name restaurants, the Company's property also includes a 12,000 square foot convention and meeting center which seats close to 1,000 people. For further information, visit www.sandsregency.com.
The Gold Ranch Casino and RV Resort is located in Verdi, Nevada, twelve miles west of Reno. Gold Ranch offers slot machines in an 8,000 square foot casino, a sports book, two restaurants, a 105-space RV park, a California lottery station, an ARCO gas station and a convenience store. Web site: www.goldranchrvcasino.com.
The Depot Casino and the Red Hawk Sports Bar, acquired on September 1, 2005, are located in Dayton, Nevada. The Depot Casino has approximately 16,000 square feet of restaurant and casino space with 250 slots, a restaurant and two bars. The Red Hawk Sports Bar, across the street from Depot Casino, has 33 slots, a convenience store and a bar.