More Frugal Gambling
by Jean Scott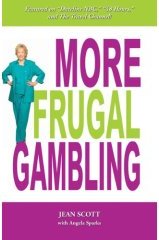 More Frugal Gambling is Jean Scott's long-awaited sequel. In the inimitable warm and reassuring style of the 'gambling grandma,' Scott reveals a further five years' worth of casino experience and exploits. More Frugal Gambling includes extensive coverage of slots, video poker, slot clubs, casino promotions, and couponing, as well as practical advice on keeping money safe, gambling and taxes, and casino security. Scott continues to be a media staple, appearing regularly on the Travel Channel.
Online Comps Can't be Beat!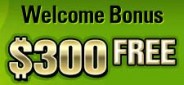 Did you know that some of the best comps in the world of gambling come from online casinos? Check out Casino Topez' exciting $300 free just for signing up and making a deposit! This is an excellent comp. Give it a try!
When I taught school, I was always pleased when my students did well, and as an author, one of the greatest joys is learning that my book has made a positive impact. When readers tells me that before The

Jean Scott is known as the "Queen of Comps" and encourages smarter casino gambling. She appears on network and cable TV, especially on the Travel Channel. Her down-to-earth practical suggestions will save you both time and money in your quest to make your trip to the casino more fun and more profitable. Jean's website is www.queenofcomps.com Frugal Gambler they knew little or nothing about the casino comp system, but now they're getting their fair share of the freebies, it's music to my ears. However—and I never thought I'd have to write this—I must warn against taking my frugal comp suggestions too far.
To avoid disappointment or embarrassment, consider some of the following guidelines.
Remember that comps are given to reward casino play. You do not "deserve" comps just for walking into a casino. Management likes you to stay in their rooms, eat at their restaurants, buy in their shops, and watch their shows, but they won't give you a comp for doing so. Comps are for those who give the casino a shot at their gambling bankroll; don't expect them for sightseeing.
Match your comp expectations with your play. The comp system is multi-tiered, based mainly on the amount of money you put through the machine. Obviously, a nickel slot player with four hours of action shouldn't expect nearly as many comps as a slot player with four hours of dollar play. In addition, many casinos take into consideration other, more complicated factors. Video poker players often earn half the comps slot players earn; some casinos cut the comp rate on multi-line video poker; and many base comps on the player's theoretical loss assigned to each machine.
Match your comp expectations to the property and its location. Obviously, the newest luxury resort on the Las Vegas Strip will demand more play for a room comp than a downtown casino that's scrambling for business. An isolated casino that enjoys a monopoly can be less generous than one that's sitting in the middle of umpteen competing ones.
Don't expect too much too fast. Some people read about how Brad and I have stayed in casino rooms for more than half a year for free, and they want to get free rooms their first trip to Vegas. Although a high roller can often get his room comped the first time he visits a particular casino, the typical recreational player or first-timer goes the low-roller route and builds up comps over a period of many visits. It took us many years to build up our relationship with many casinos so we could stay long periods of time.
Don't expect everything to be comped. We charge everything to our room, hoping that all the charges will be "forgiven" at the end of the stay. But we do not expect our bill to always be zero. For one thing, most casinos won't pick up such expenses as tips, room movies, or phone calls, even if your room and food is fully comped. But whatever we do get comped, we are grateful for the money that this has saved us.
And finally – watch your attitude in a casino. We always remember that we are their guests. I want to be as easy to get along with as I would be when I visit anyone's home. I certainly don't want to be demanding, rude, or take hospitality for granted. After all, I want to be invited back.