Frugal Gambler
by Jean Scott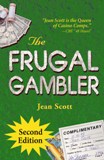 Though Jean Scott was well-known to a select few Las Vegas aficionados throughout the '90s, it wasn't until the publication of The Frugal Gambler in 1998 that she became a household name to casino players across the country. Her frequent national publicity, her long-term success in casinos around the world, and the solid low-rolling advantage-play techniques she's divulged along the way have all helped catapult The Frugal Gambler into the ranks of best-selling gambling books. The new revised edition includes a completely revamped chapter on video poker, updated coverage of getting the most out of slot clubs, recent examples of exploitable gambling promotions, and a brand new Resources section, identifying the best sources of player information available-from books to software to the Internet.
Online Comps Can't be Beat!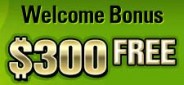 Did you know that some of the best comps in the world of gambling come from online casinos? Check out Casino Topez' exciting $300 free just for signing up and making a deposit! This is an excellent comp. Give it a try!
For the dollar machine player, and in many casinos even for the frequent and/or heavy quarter player, using a casino host system will let them reap more comps than just tapping into slot club benefits

Jean Scott is known as the "Queen of Comps" and encourages smarter casino gambling. She appears on network and cable TV, especially on the Travel Channel. Her down-to-earth practical suggestions will save you both time and money in your quest to make your trip to the casino more fun and more profitable. Jean's website is www.queenofcomps.com
or depending on mail offers. However, I have had more people tell me that they have played in casinos for years, have never seen a host, and wouldn't know if they fell over one in the aisle!
Even if you've seen hosts in action and used one on occasion, you still might not be quite sure where you fit in a particular casino's system. So if you're planning on staying or playing in a casino, you can talk to a host ANY TIME just to inquire about the requirements, even on the phone before you step inside the casino. Simply call the casino's toll-free number and ask to be connected to a slot host.
What if you're in a casino, have played awhile, and wonder if you've played enough for any kind of a comp? How do you hook up with a host at this time? One thing you can do is to go to the slot club desk and ask to speak to a host; usually one can be paged and will meet you right there at the booth. Some larger casinos have a host office somewhere in the casino (sometimes called a VIP office although any level of player could get information there) where you can merely walk in and you will either find a host on duty or a clerk will find you one to talk to.
However, the best way, in my opinion, is to stay at your machine and tell a change person you would like to speak to a host as soon as possible. Change people are able to get the host your message by relaying it to a supervisor or by using their own pager. Having a host meet you at your machine has several advantages. First, hosts are often very busy and can't always respond to pages immediately – so you can continue playing during a possibly long wait time.
Second, if a host sees you actually playing, she may write you an immediate comp based on the level of the machine you are playing, without bothering to go to a computer to check your past play record. This is why I suggest that when you are meeting a new host at a machine, you do so when you are playing at the highest denomination you ever choose in that casino. Don't try to pull a fast one here and play for several hours on quarters and then move to a $5 machine and slow-play until the host arrives; you will get nothing but a "hustler" reputation when she does check the computer. However, if you have been switching back and forth between quarter and dollar play, then ask for a comp while you are playing a dollar machine. This may score you a higher-level comp, i.e., a meal for two in a better restaurant instead of the buffet or perhaps expensive show tickets. For room comp requests, a host will almost always check first your past play record on the computer.
Another advantage is that in many casinos, some types of comps are available only through a host, i.e., show tickets or limo transportation. Also, getting comps through a host often does not decrease your slot club benefits or your direct-mail offers. So learning your way around the host system can make the whole casino comp system more flexible for you.