ARIZONA -- As Reported by Bloomberg.com: " The Arizona Cardinals already quadrupled some bettors' money by winning their first National Football League playoff games as underdogs.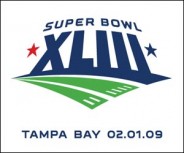 Now that they're on the verge of a 50-1 Super Bowl payoff, recession-hit gamblers may be poised to collect.
Sports bettors, reacting to the worst financial crisis since the Great Depression, wagered more heavily this year on Super Bowl success for big underdogs such as the Cardinals, the Pittsburgh Steelers' foe in the NFL's championship game, said Richard Gardner, who manages the sports book for gambling Web site Bodog. He said bettors also cut the size of their wagers by 10-15 percent.
"That's just trying to hit the home run to try to help through this economic downturn, kind of buying a lottery ticket on sports," Gardner said in a telephone interview. "People are just taking the extra-long shot."
The strategy might pay off Feb. 1, when the teams meet in Tampa, Florida. Arizona (12-7) is a 7-point underdog to the Steelers (14-4), according to Las Vegas Sports Consultants, which advises Nevada sports books on gambling lines. It's a familiar role for the National Football Conference champions, who were underdogs in each of their playoff wins over the Atlanta Falcons, Carolina Panthers and Philadelphia Eagles. A $100 bet on the Cardinals against the point spread in each of those games would have yielded a total profit of $300. The original $100 investment would now be $400..."

Sportsbook.com is the largest sportsbook and casino on the Internet, where millions of adult Americans bet on sports, play poker and enjoy blackjack and other casino games online in a regulated and licensed jurisdiction. Named the "Best US Sports Book" by the industry's top magazine, eGaming Review, Sportsbook.com has been leading the online gaming industry since 1996.