32 Vegas Top Spot for Gamblers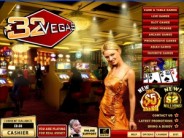 32 Vegas has a huge variety of slot machines, enough to satisfy any slot fanatic. The casino has over 30 video and classic slots to choose from including 7 progressives. You can play as little as a penny per spin all the way up to $5 per line. There are 2,3,5,8, and 9 line slots. Some of the outstanding video slot titles are Gold Rally, Vacation Station and Desert Treasure. Popular classic slots include Fountain of Youth, Bermuda Triangle, and Haunted House. With great variety, fantastic graphics, and innovative themes, 32 Vegas slots are a good thing.
Sportsbook.com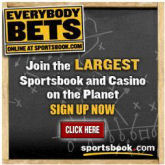 Owned by publicly-traded Sportingbet PLC, Sportsbook.com is an online sports betting, online casino gambling and multi-player online poker room provider with live betting lines, 24/7 customer service and fast payouts. In 2005, it was voted the 'Best US Sportsbook' by eGaming. The site is licensed in Alderney.
This weekend's playoff games showed a surprising AFC Victory for the underdog Arizona Cardinals. All season the Cardinals have been doubed as underdogs, but then again they are the only NFC team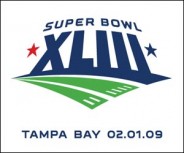 never to play in the conference championship game. In the 28 years they played in St. Louis, they never won a playoff game. Because of their history, the Cardinals have been carrying the Mantra of the "no respect" team, even as they head to Tampa Bay to play the Pittsburgh Steelers on February first.
Karlos Dansby, Linebacker for the Cardinals, stated this "no respect" mantra as a motivation to win:
"That's the biggest motivation for us. Nobody gave us respect."
Whether the Cardinals lack respect or are considered the underdogs, major Online sportsbooks have released their odds for Superbowl and the numbers speak for themselves. Here is a comparison of four top Online Sportsbooks and their current money line betting odds (As of 1/19/2009):
Steelers (Pittsburgh) -265
Cardinals (Arizona) +225
Steelers (Pittsburgh) -265
Cardinals (Arizona) +225
Steelers (Pittsburgh) -260
Cardinals (Arizona) +220
Steelers (Pittsburgh) -260
Cardinals (Arizona) +220
Sportsbook.com and Justbet.com are a best bet if you want to put your money down on the Cardinals. If you put down $100 on the Cardinals and they win, you will see a $225 return plus your initial bet. If you go with SBG Global or Betus.com then your return on the same bet would be $220.
Likewise, if you plan on putting your money down on the Steelers your best bet would be SBG Global or Betus.com. If you want to make $100 from the game, you would have to put down $260 to get that $100 win. If you were to go with Sportsbook.com or Justbet.com you would have to put down $265 to get the same $100 win.
Also check out each sportsbook to see what promotions are available for signing up and making side bets. People bet on much more than just the outcome of the game and each sportsbook will offer various odds and promotions for side bets. You may find that using more than one sportsbook for game day will yield the greatest return, whether it be for the total outcome of the game or the many side bets you make for the day.
Stay tuned to Readybetgo.com for the latest Odds and Strategy uddates for Super Bowl XLIII.
Sportsbook.com is the largest sportsbook and casino on the Internet, where millions of adult Americans bet on sports, play poker and enjoy blackjack and other casino games online in a regulated and licensed jurisdiction. Named the "Best US Sports Book" by the industry's top magazine, eGaming Review, Sportsbook.com has been leading the online gaming industry since 1996.