32 Vegas Top Spot for Gamblers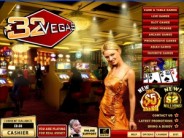 32 Vegas has a huge variety of slot machines, enough to satisfy any slot fanatic. The casino has over 30 video and classic slots to choose from including 7 progressives. You can play as little as a penny per spin all the way up to $5 per line. There are 2,3,5,8, and 9 line slots. Some of the outstanding video slot titles are Gold Rally, Vacation Station and Desert Treasure. Popular classic slots include Fountain of Youth, Bermuda Triangle, and Haunted House. With great variety, fantastic graphics, and innovative themes, 32 Vegas slots are a good thing.
Sportsbook.com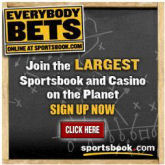 Owned by publicly-traded Sportingbet PLC, Sportsbook.com is an online sports betting, online casino gambling and multi-player online poker room provider with live betting lines, 24/7 customer service and fast payouts. In 2005, it was voted the 'Best US Sportsbook' by eGaming. The site is licensed in Alderney.
Earlier this week we reported on the release of Sportsbook.com's odds for Super Bowl XLIII, as well as the fact that it is important to check the odds often and through more than one sportsbook.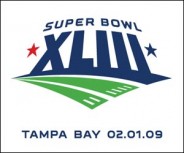 As we inch closer to the Super Bowl on Feb. 1st it is important to watch what each Sportsbook is offering to maximize your winnings come game day. To start, let's look at the odds for the upcoming games:
Sportsbook.com's current odds for AFC Championship:
Eagles (Philadelphia) -200
Cardinals (Arizona) +170
Current odds for NFC Championship:
Ravens (Baltimore) +210
Steelers (Pittsburgh) -250
The odds are no surprise for both AFC and NFC teams fighting for their chance to play on February 1st. There is money to be made, however, on any team if you place your bets now for who will win the Super Bowl. Our suggestion if you are ready to make an early start and place your bets for a Super Bowl Champion is to shop around at several Sportsbooks. This will show who has the best odds and thus leverage the greatest amount of money if you are to win. Here is a comparison of two poplular Sportsbooks and their current odds for champions as of today:
Sportsbook.com: (1/16)
Eagles (Philadelphia) +175
Cardinals (Arizona) +500
Ravens (Baltimore) +350
Steelers (Pittsburgh) +150
Justbet.com: (1/16)
Eagles (Philadelphia) +180
Cardinals (Arizona) + 500
Ravens (Baltimore) +400
Steelers (Pittsburgh) +130
Simply comparing these two Sportsbook sites one can see that if you are ready to bet on the Eagles or the Ravens, your best bet is to go with Justbet.com. If you are looking to drop money on the Steelers you should go with Sportsbook.com, and if you dare put money on the Cardinals your odds are the same at either Sportsbook. This comparison shows the need to shop around and get the best return on your bets. With dozens of Online Sportsbooks the variation in odds can be big. Do your homework before putting down your hard earned cash and make sure to check back at readybetgo.com for the latest updates and strategies for betting on Super Bowl XLIII!
Sportsbook.com is the largest sportsbook and casino on the Internet, where millions of adult Americans bet on sports, play poker and enjoy blackjack and other casino games online in a regulated and licensed jurisdiction. Named the "Best US Sports Book" by the industry's top magazine, eGaming Review, Sportsbook.com has been leading the online gaming industry since 1996.