LuckyAce Casino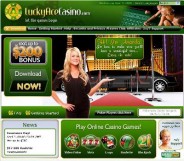 LuckyAce Casino is a new white-label casino that uses 888 software, the same platform that powers one of the oldest and most respected online gambling sites on the web, Casino-on-Net. LuckyAceCasino.com has all the most popular games including: BlackJack, Craps, Video Poker, Roulette, Keno and over two-dozen slot machines with better odds than a Las Vegas casino room. LuckyAce Casino does not accept US players.
Super Bowl XLIII Gambling Update: The 2009 SuperBowl may be two weeks away, but several online sportsbooks are alreay taking bets on who will be wearing championship Rings at the end of the day on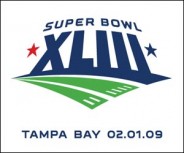 February 1st. Right now www.sportsbook.com has released the following odds for who will come out on top:
Arizona Cardials +500
Baltimore Ravens +350
Philadelphia Eagles +175
Pittsburgh Steelers +150
Not a huge surprise the Steelers are the favorite thus far; they have had a daunting series of opponents this season and came out of the regular season 12-4, way above many expert opinons. It will be interesting to see if the underdog Cardinals make it to the Super Bowl as the odds will spread greatly. Check back at readybetgo.com often for the latest updates on betting odds and sportsbook news.
Sportsbook.com is the largest sportsbook and casino on the Internet, where millions of adult Americans bet on sports, play poker and enjoy blackjack and other casino games online in a regulated and licensed jurisdiction. Named the "Best US Sports Book" by the industry's top magazine, eGaming Review, Sportsbook.com has been leading the online gaming industry since 1996.