MANCHESTER, England – As reported by the Manchester Evening News: "No progress will be made on Manchester's supercasino bid until next month at the earliest, the government has confirmed.
"The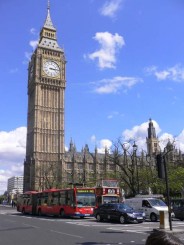 The United Kingdom has seen a rash of casino closures. Department for Culture, Media and Sport (DCMS) said it would be impossible to try to break a stand-off between the House of Commons and the House of Lords over the issue until after the local elections on May 3.
"A DCMS spokeswoman told the M.E.N. that the fact Parliament was on an Easter break until the middle of this month - combined with the start of `purdah' ahead of the May 3 poll - meant any progress was impossible.
"…Manchester was selected as the site of Britain's first supercasino, with more than 1,000 unlimited-jackpot slot machines, by an independent panel earlier this year. But while the Commons backed the proposal, it was voted down by a majority of just three in the Lords last month. Both Houses must agree before the casino, which could bring nearly 3,000 jobs to Sportcity, can go ahead…"