BENSALEM, Pa. – As reported by the Delaware News Journal: "Philadelphia Park opened southeastern Pennsylvania's first slot machine parlor and the second statewide on Tuesday, attracting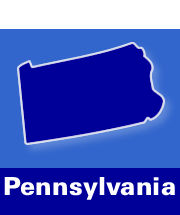 gamblers who said they were happy for a local alternative to the casinos in Atlantic City.
"Hundreds of people poured in when the doors opened shortly after 11:30 a.m. and began stuffing bills into the machines, and the casino enjoyed a brisk business in its first hours of operation.
"…The racetrack -- home of champion horse Smarty Jones -- features a gambling hall with more than 2,100 slot machines, a bar and buffet about 20 miles north of downtown Philadelphia. It is larger than Mohegan Sun at Pocono Downs, a racetrack casino near Wilkes-Barre that opened last month with 1,000 fewer machines.
"Philadelphia Park officials anticipate that slots revenue will increase the size of purses at the track, attracting bigger bets and better horses -- if not the next Smarty Jones, who won the 2004 Kentucky Derby and Preakness.
"…Philadelphia Park and the state's five other racetracks have received conditional slots licenses over the past three months and are expected to be granted permanent licenses from gambling regulators today. Harrah's Entertainment Inc.'s Chester Casino and Racetrack, south of Philadelphia, is scheduled to open its slots parlor in January.
"Dave Jonas, president and chief operating officer of Philadelphia Park, said Tuesday marked the opening of a strong gaming market in Philadelphia. The city is slated to get two stand-alone casinos in addition to Philadelphia Park, which is just outside city limits.
"DELAWARE RIVALS
"Philadelphia Park is one of two Pennsylvania casinos expected to compete with Delaware's three casinos. Harrah's, which operates a racetrack and casino in Chester, Pa., plans to open with 2,750 slots next month.
Philadelphia Park Casino and Racetrack
3001 Street Road
Bensalem, PA 19020
Phone: (215) 639-9000
Website: www.philadelphiapark.com

Pennsylvania's newest racino, Philadelphia Park Casino and Racetrack offers horse racing and over 2,400 slot machines.