LONDON – As reported by the Blackpool Gazette: "Ex-Leisure Parcs boss Mark Etches has accused a casino think tank of showing a 'serious lack of understanding'.
"In a letter to Culture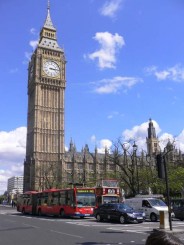 The United Kingdom has seen a rash of casino closures. Secretary Tessa Jowell he has called for an urgent review of the recommendation to site the venue in Manchester.
"The resort missed out on landing the UK's first supercasino when the Casino Advisory Panel (CAP) announced Manchester was its preferred choice at the end of January.
"However, the decision still has to be confirmed by Parliament and already thousands of people have signed The Gazette's petition and 66 MPs have signed an Early Day Motion supporting Blackpool's case.
"Mr Etches, who played a key role in the original formation of Blackpool's casino dream, wrote to Tessa Jowell, the minister who will make the final decision, outlining the case for Blackpool.
"'…Blackpool offers a unique opportunity to create a national tourism project and the Government's national casino policy statement of December 16, 2004, specifically highlights the opportunity for regional casinos to deliver a boost to tourism and regeneration.
"'However, the final report of the Casino Advisory Panel demonstrates a serious lack of understanding of a vision for Blackpool's renaissance that is shared across the North West.
"'The licence should go to the place that needs it most and which could deliver a national tourism project in the most socially responsible way.'
"'A £400m regional casino including hotel and conference facilities would re-establish the necessary confidence for other potential investors.
"'The CAP has set out what it regards as the 'gold standard' for a regional casino as a regeneration project.