Club USA Casino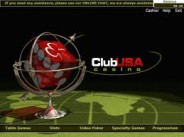 Club USA Casino has burst onto the online casino scene and has won a lot of support from online gamblers. Accepting players from around the world, including the US market, Club USA Casino has a wide variety of slots and games on offer. The casino also has a good sign-up bonus and great customer support. For fun casino action, check out Golden Casino. Club USA Casino accepts US players.
The Three Stooges Slot II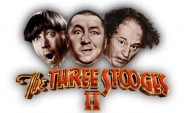 Joe, Curly and Larry are spinning and hitting at Club USA Casino as part of the new Three Stooges Slot II (the sequel). Following the great success of the original Three Stooges Slot, the sequel. The game consists of 3 reels, 3 fixed paylines, 3 feature triggering symbols which are the characters of Curly, Larry and Moe, and the chance of winning the progressive jackpot after the Wild Symbol of "The Three Stooges II" appears three times on a payline.
Independence Day is the latest in 3-Reel video slot releases from Golden Casino, one of the world's most trusted online casinos and still accepting US players. The game is offered as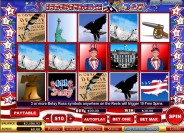 Independence Day Slot available at Golden Casino! part of their safe downloadable software package or as an instant-play flash version. The flash version is easy to load and only takes about 10-15 seconds to begin playing.
The Independence Day slot machine is a true tribute to the fourth of July, with line items including animated Founding Fathers, Liberty Bell, Statue of Liberty, Bald Eagles, cannons and the Signing of the Declaration of independence. The animations are exciting, as cannons fire off and mountains explode to reveal Mount Rushmore.
The game itself is a 3-reel, 9 pay-line video slot with betting denominations between one cent and $10, giving the game a maximum bet of $90.00. I stuck with five cents on all pay-lines, so 45 cent increments. After a half hour of game play I calculated a 95.5% return rate, which is respectable for an online slot and much better than many land based slot machines. Still not a positive return, but then again you can't win all the time.
Independence Day also has an exciting bonus round when you strike three Declaration of Independence line items. The bonus is then spread into three different bonus rounds. The first round allows you to choose one of 8 Founding Fathers for a cash bonus prize, the second round allows you to select a United States City as a cash bonus, and the third round provides a selection of well known US landmarks to select. The bonus round is an exciting addition because it is really three guaranteed cash prizes from one bonus. A great strategy is to play until the bonus round is struck. Players are guaranteed cash prizes from the bonus round and I found it did not take many spins to cash in on this additional game benefit.
Independence Day runs on software provided by Vegas Technology, which is known for accepting US players from the early days straight through today. They are also a very well known and secure game developer so you can trust odds and returns are legitimate.
Get in the American Spirit with the Independence Day video slot. The animations and bonus rounds are engaging and exciting while being backed by the reputation of Golden Casino and Vegas Technology.

Golden Casino is an excellent online casino that is available to US players. Offering over 75 slot machines and numerous table games, there is casino action for all tastes.