Stretch Your Bankroll Online!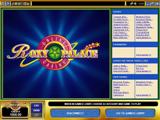 Roxy Palace can really help you stretch your casino bankroll. The casino has games with more favorable odds than you would find at most casinos in the United States. Add to that the generous bonus that you receive just for signing up, and you are getting a lot of extra playing time for your gambling dollar.
PHILADELPHIA, Pennsylvania -- As reported by the Philadelphia Inquirer: "With protest chants often drowning out the applause of supporters, the lead investor behind the SugarHouse Casino today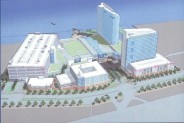 SugerHouse Casino is now under construction in Philadelphia called the project a 'great addition to the city' before joining other investors and Mayor Nutter to break ground on the $310 million waterfront project.
"Chicago developer Neil Bluhm said the last three years have been 'a long road' for the controversial slots parlor on North Delaware Avenue in Fishtown-Northern Liberties.
"'We'll have some fun. We'll create some jobs and we'll help beautify part of Delaware Avenue,' Bluhm told about 300 community, political and financial supporters seated under a party tent.
"Bluhm said the casino will be built in 10 months. It will create 500 full-time jobs and 500 construction jobs..."