CHESTER, Pennsylvania -- As reported by the Philadelphia Inquirer: "Harrah's Chester Casino and Racetrack was fined $45,000 today by the Pennsylvania Gaming Control Board for improperly dealing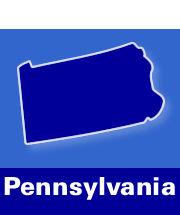 with a disruptive patron last year.
"It was the largest fine that the state has assessed for that reason, according to the board.
"The board that regulates the state's gambling industry determined that Harrah's security staff didn't properly handle the incident on Aug. 24, 2008. As a result of poor decision-making by security staff, the state panel said, the patron was susceptible to physical injury and personal embarrassment.
"The commission said the casino failed to follow procedures.
"The casino also fired the security personnel directly involved in the case, and agreed to update its surveillance system, the board said..."
Harrah's Chester Casino & Racetrack
35 East 5th Street
Chester, PA 19013
Website: www.harrahs.com

Harrah's Chester features a 5/8-mile harness racetrack with a 1,500-seat outdoor grandstand a state-of-the-art indoor wagering area. A 20,000-square-foot outdoor deck offers patrons a sweeping panoramic view of the Delaware River and a bird's-eye view of the horses as they charge down the homestretch. The casino features over 2,700 slot machines.